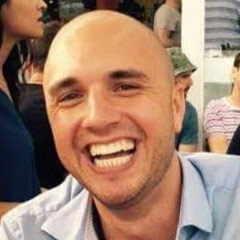 Where are you working now?
I'm an associate at JPMorgan Chase.
Why did you choose Fordham for your MBA program?
I chose Fordham because of its great reputation, its emphasis on ethical business practices, and the fact that the curriculum focuses on practical learning rather than outdated theory-based teachings, which I knew I could more readily use in the real world.
What was the best part of your experience at the Gabelli School?
I was able to get to know all of the great personalities within my cohort, with each individual in the group contributing to my Fordham experience in his or her own unique way. Having such a tight-knit group allowed us to get to know each other really well and develop strong relationships throughout our time together (and beyond!).
Were you involved in any activities while at Fordham?
I was elected Student Advisory Council president for the business school, which was a great honor. My team and I were responsible for making our fellow students' time at Fordham as enjoyable as possible, and being able to contribute to the school and our classmates was incredibly rewarding.