Ph.D. Program - Gabelli School of Business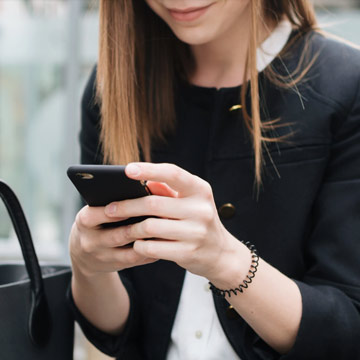 The Gabelli School of Business Ph.D. program offers highly qualified students a unique opportunity to study alongside leading scholars in the heart of Manhattan.
This full-time, research-intensive program provides the requisite empirical and theoretical skills necessary for students to become significant academic scholars and committed educators. A specialized curriculum and faculty mentorship position students to contribute to business scholarship at the highest level.
A Foundation for Scholarship
The Gabelli School Ph.D. is intended for individuals who envision themselves as researchers or faculty members at universities and other institutions around the world. Ph.D. students complete coursework, pass a series of exams and, of course, propose, write, and defend a dissertation.
Students will specialize in one of the Gabelli School's traditional academic areas, such as finance or management. Upon admission, students select one of two interdisciplinary curriculum tracks:
Capital Markets
Strategy and Decision-Making
The Capital Markets track combines the traditional aspects of economic theory with the quantitative rigor of finance and accounting. The Strategy and Decision-Making track encompasses all aspects of the contemporary study of decision-making with theories of management, marketing, information systems, business ethics, business media, and operations.
Students in each track complete specialized coursework and receive relevant professional skills training. Program graduates can expect to research and teach in multiple fields in the discipline.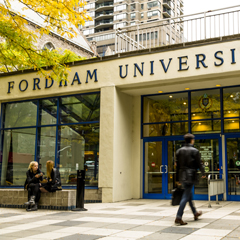 Faculty mentors
Hands-on mentoring from faculty is essential to developing a strong research and teaching practice. Students meet regularly with the Ph.D. program director to design a course of study to ensure satisfactory completion of the program. Students also work closely with faculty members on joint research projects and receive extensive pedagogical training. Dissertation committee members, external advisors, and course professors all provide additional mentorship throughout the program.
Funding and Post-Program Placement
Complete and partial funding is available to qualified candidates. A typical complete funding package includes tuition remission, a stipend, and healthcare. Funding decisions are competitive and are made as part of the admissions process.
Gabelli School Ph.D. students receive extensive preparation before entering the academic job market. Regular contact with visiting scholars via coursework and seminars provides them with professional networks long in advance of graduation. Students also receive real experience and supervised support for funded professional activities such as conference attendance, paper presentation, article publication, and teaching techniques.
The New York Advantage
Studying business in the economic capital of New York City offers unparalleled advantages, and Fordham, as one of the city's oldest universities in New York, has extensive connections that benefit Ph.D. students.
In addition to longstanding partnerships with other leading New York-area universities, Fordham has a long history of intellectual exchange with New York financial institutions, many of which participate in Fordham Wall Street Council sessions.
Opportunities for Ph.D. students include the availability of data sets, management interviews, natural experiments, and other support from corporate research departments.
The application period is now open. Admissions are rolling and the program will accept applications until all places are filled in Spring 2024.