O'Shea Center for Credit Analysis and Investment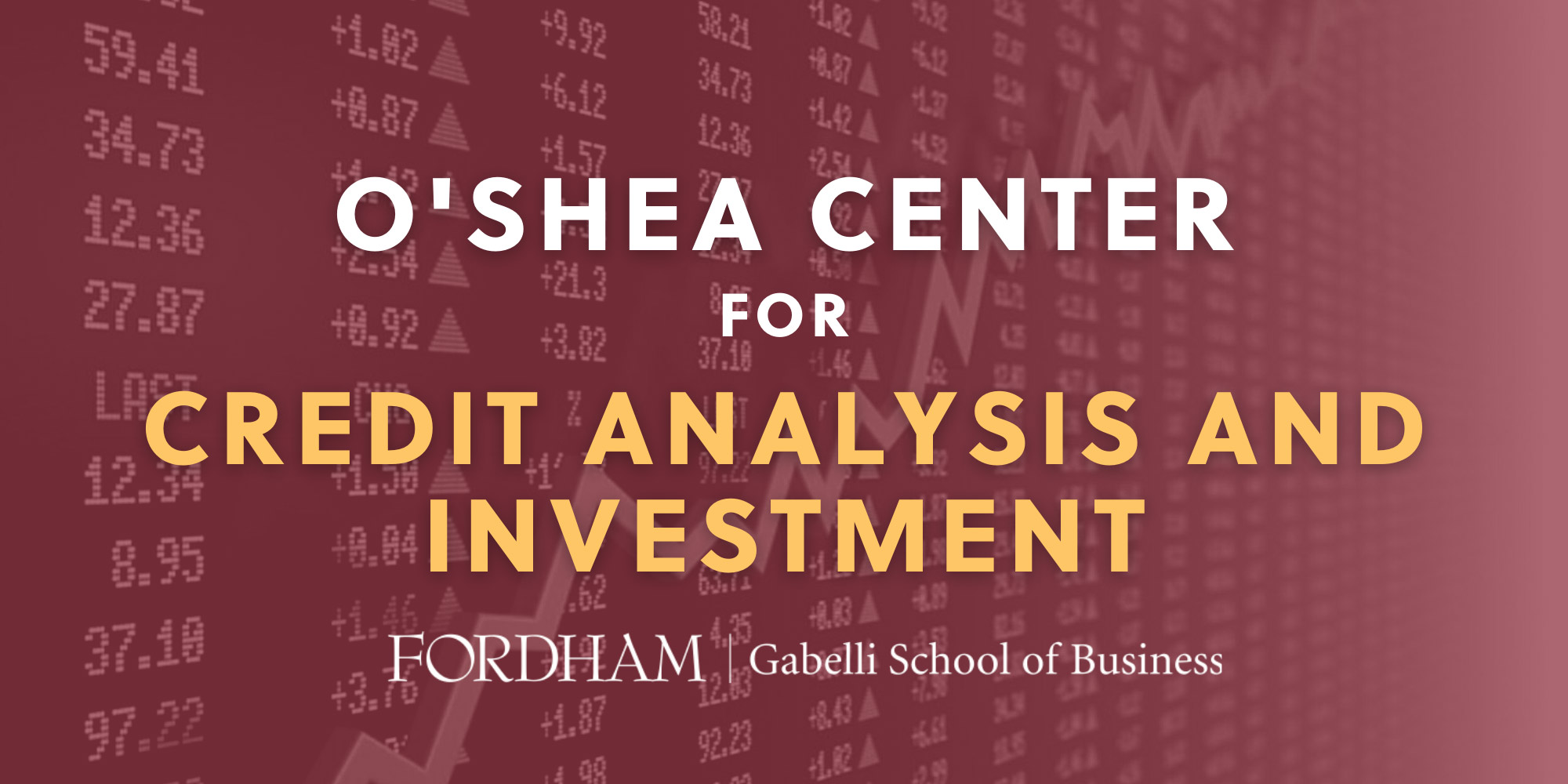 Established in 2020 and formally launched in 2022, the O'Shea C Center for Credit Analysis and Investment bridges the gap between academia and financial markets, focusing on three main priorities—education, networking opportunities, and connection to industries.
Education
The primary mission of the center is to educate students, support alumni, and collaborate with leading practitioners in the credit analysis industry. This sort of collaboration is essential for the Gabelli School's mission of educating compassionate business leaders who drive positive global change.
On the curricular level, the establishment of a secondary concentration in credit analysis will provide Gabelli School students with career direction and ways to leverage their skills into a multitude of jobs where there is great demand in the economy.
The center is an integral part of a larger Gabelli School goal to implement a curriculum that is built around industry relevance, connectivity, and which ensures our students are educated in a way that allows them to add value right away and hit the ground running.
Networking Opportunities
The second area of focus is networking opportunities and professional development. This will build on the success of previous Gabelli School events, including several successful, large-scale conferences on distressed debt.
All students who take a secondary concentration in credit analysis will be assigned a mentor. Each mentor will be a Fordham alum with a minimum of three to five years of relevant work experience in the credit field.
Connection to Industries
A critical part of the center's work will be helping students gain a competitive edge by uniting our students and professors with the evolving realities of 21st-century finance.
Professors and leading industry professionals will dedicate time, commitment, and effort to effectively bridge the gap between academia and the financial markets.
The center will serve as a place to connect faculty members with private sector actors on Wall Street who can also aid with research.
Events
Networking Event: Thursday, 20 April 2023 | 6 p.m. - 9 p.m.
The University Club of New York | One West 54th Street | New York, NY
Business Attire: The University Club requires women to dress in business attire and men to wear a jacket. Ties are recommended, but not required. There is no admittance without proper formal attire.
This invitation is non-transferable. Register here.
Please note: All guests are required to be up-to-date on vaccinations as defined by the U.S. Centers for Disease Control and Prevention (CDC). Photo identification and proof of vaccination will be required. Masks are not required.
For More Information
Please email [email protected]