2018 Teamwork and Motivation in the Workplace
Today's workplace thrives on collaboration. Panelists explained how they motivate teams to work toward common goals—whether on the court or in the office.
Moderator
Djenane Paul, Senior Associate Athletic Director and Senior Woman Administrator, Fordham University
Djenane Paul is the senior associate athletic director/senior woman administrator at Fordham University, a post she accepted in 2016. Previously, she had joined Virginia Commonwealth University (VCU) in 2014 as director of compliance, assisting in the coordination of the compliance program and helping to monitor and certify financial aid.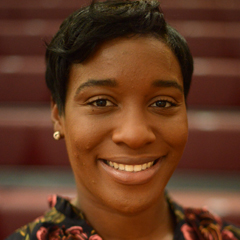 Stephanie Gaitley, Head Coach of Women's Basketball, Fordham University
Stephanie Gaitley is the head coach of the Fordham women's basketball team. She enters the 2018–2019 season as one of the top 20 winningest active coaches in the NCAA. Last season saw her Fordham Rams win 24 games and earn a bid to the prestigious WNIT postseason tournament, where they advanced to the Sweet 16.
Maura McGourty-Poiesz, Executive Director, UBS Financial Services
Maura Poiesz is an executive director at UBS Financial Services and serves as the branch manager of the Warren, New Jersey, office. She started as a trainee in 1993 with Prudential Securities in Danbury, Connecticut. After five years as a financial adviser, she was asked to enter into the management trainee program at Prudential.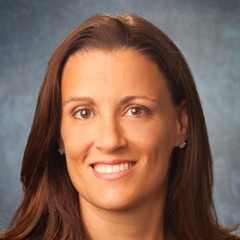 Morgan Vazquez, Vice President of Campus Strategy and Pipeline Development, Bank of New York Mellon
Morgan Vazquez is the vice president of campus strategy and pipeline development at the Bank of New York Mellon (BNY Mellon) in New York City. Since joining the firm in 2015, Vazquez has led the redesign of campus strategy with a focus on recruiting, developing, and retaining a strong pipeline of future leaders.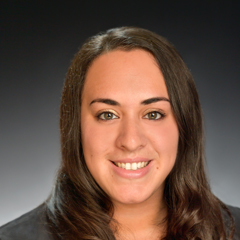 Jean P. Wynn, Managing Director and Lead Executive, Corporate Banking and Public Finance Market Segment, Bank of New York Mellon
Jean P. Wynn is a managing director and the lead executive for the corporate banking and public finance market segment at the Bank of New York Mellon (BNY Mellon). In this role, she is responsible for strategically aligning the company's solutions and services with the business needs and objectives of key clients within this market segment.