Impact Innovation High School Scholars Program
Impact Innovation for High School Scholars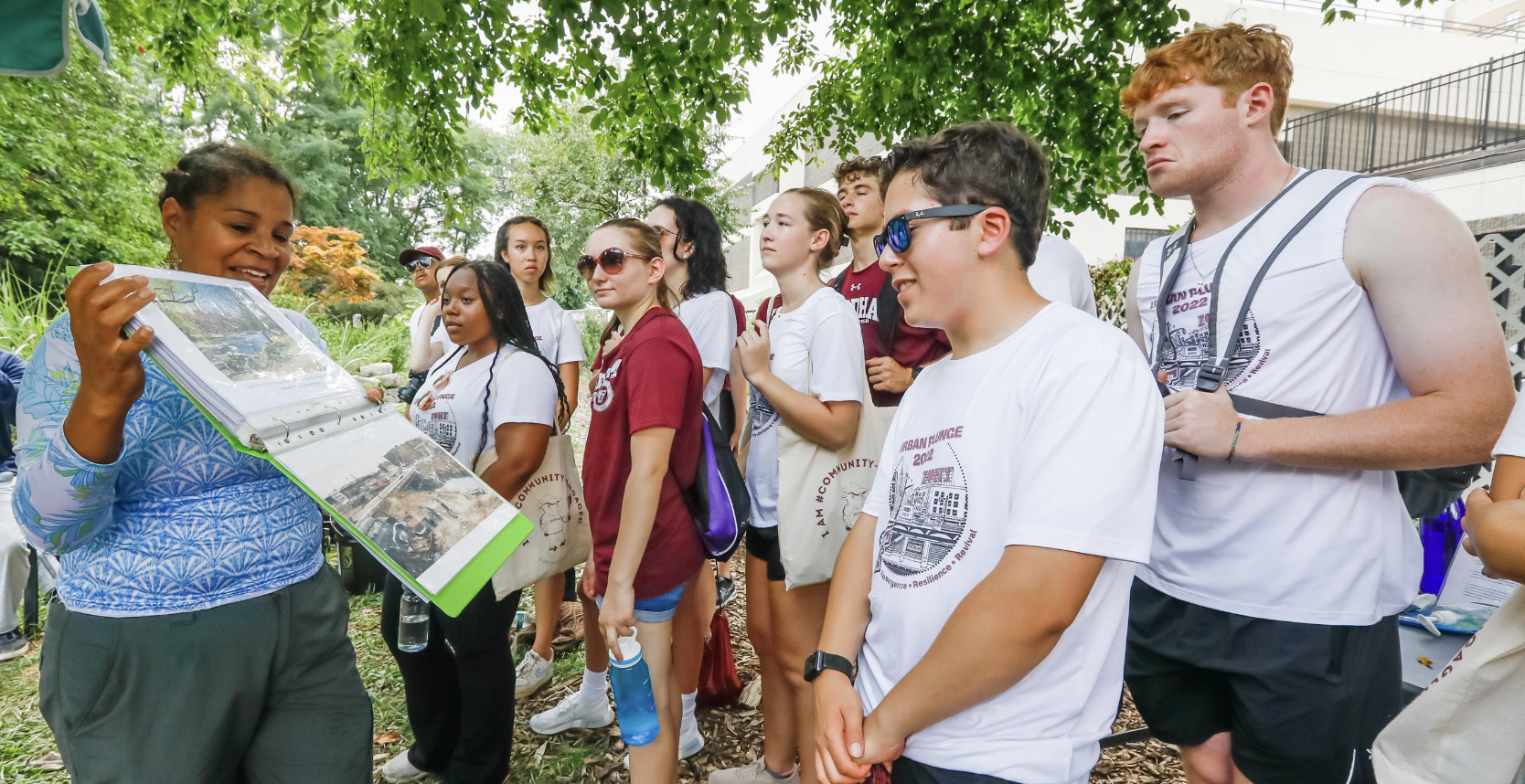 Do you want to make a difference but don't know where to start? Fordham can help. This summer, learn how to design entrepreneurial solutions to address social, economic, and environmental problems that affect the world today. Perfect for those who are thinking about designing a service project for a scouting distinction, or for anyone who simply wants to make the world a better place.

Enhance your impact innovation mindset while gaining valuable skills in collaborative problem solving, creative thinking, global citizenship, and financial sustainability.
Design Your Impact Innovation
July 31-August 4, 2023
July 31-August 3: Manhattan, Lincoln Center Campus, 9:00 am to 11:30 am and 12:30 pm to 3:00 pm
Friday, August 4: Presentation and Mentor Day, Online, 9:00 am-12:30 p.m.

In this one-week workshop, you will work in teams to design entrepreneurial solutions to address modern problems. Our dynamic instructors will help you move step-by-step from learning about Sustainable Development Goals to identifying the problem you would like to tackle, to designing your product or solution, and finally to marketing and financial decision-making. By the end of the course, you will present your Minimum Viable Product to a group of experts for judging and coaching.

Tuition: $995


Registration is closed. Thank you for your interest.

The SDG'S: Putting Innovation In Action
August 7-24: Online
9:00 am to 11:00 am (EST)
August 7 -16 (MTW) and August 21-24 (MTWTh)

During this dynamic course, students learn about and leverage practical innovations addressing the 17 Sustainable Development Goals (SDG's) set by the United Nations. These goals include no poverty, zero hunger, gender equality, clean water, climate action, and more. Students use video mini-cases of grassroots work from around the world that address select SDG's as a means to learn high-impact innovation strategies and practical tools for change. Students will gain a global perspective to try to understand what leads to success or failure in improving our world.


CANCELED



Refund Policy
Tuition is fully refundable with written notice to [email protected] prior to the first class meeting. After the first class, there is no refund.
Questions?
Please call 718-817-4665 or email [email protected].