Fordham Post-Baccalaureate Pre-Med/Pre-Health Meet the Staff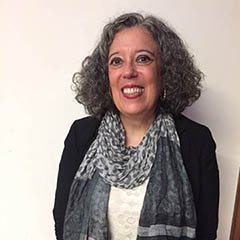 Associate Dean
Laura Bigaouette, EdD
Fordham University
School of Professional and Continuing Studies
400 Westchester Avenue
White Plains, NY 10604
914-367-3302
[email protected]
Welcome from the Associate Dean
Thank you for your interest in the Fordham University Post Baccalaureate Program.
Coupled with the academic excellence of the Fordham curriculum, the Fordham Post-Bacc program is committed to a student-centered approach. I, as the program director and pre-health advisor, am focused on the success of each student in this program.
The Fordham Post Baccalaureate Program provides pre-health student with a rich academic experience, personal support, and a great community of students and faculty.
Executive Secretary
Jeanne Stanziani
Fordham University Professional and Continuing Studies
400 Westchester Avenue
White Plains, NY 10604
914-367-3303
[email protected]