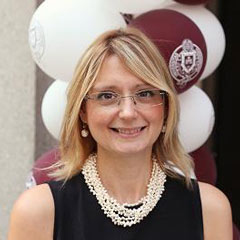 Welcome to Fordham University's counselor resource pages.
At Fordham, we know how important it is, as you counsel students and their families, to have easy access to current information about the admission and financial aid processes as well as the programs and offerings of colleges and universities. On this site you will find links to topics that are most relevant to your work as well as contact details for our admission staff.
The Office of Undergraduate Admission welcomes the opportunity to meet you in person or virtually.
I hope to have the opportunity to connect with you too. Please feel free to contact me directly via phone or email. I can be reached via phone at 718-817-3706 or via email at [email protected].
Thank you for your dedication and commitment to our students.
Sincerely,
Patricia Peek, PhD
Dean of Undergraduate Admission/Associate Vice President