University Marketing and Communications
Brand Guidelines
Our brand guidelines act as a compass. They guide our decisions, influence our direction and inspire the Fordham brand.
Advertising and Marketing
Do you have an account manager assigned to your department, college or school? Your account manager can assist you with your marketing and communication needs.
News and Media Relations
We provide timely news and information to the University community and the public, including students, trustees, faculty, alumni, parents, and staff.
Photography and Video
The primary photography for our brand platform features Fordham students, faculty, staff, campus and alumni in interesting environments that bring Fordham to life.
Social Media
Social media can be an effective way to brand Fordham to multiple audiences. What you publish, and every engagement strategy should be executed with the Fordham brand in mind.
Website Management
A team of web communications professionals in Fordham's Office of Marketing and Communications supports the Fordham website.
In Practice
Here are a few examples of how everything comes together. Don't think of these as rigid rules. Instead, use them as a guide to understand how the brand can flex, and how all of our brand elements can come together to create an engaging, effective suite of marketing materials.
Programs and Brochures
Recruitment and event materials produced by University Marketing and Communications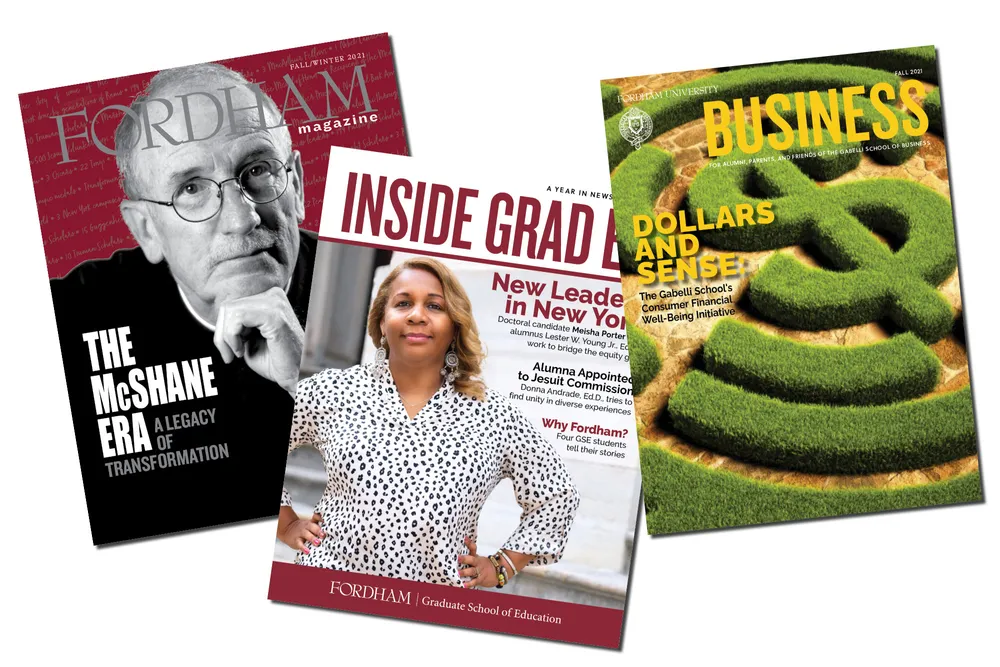 Magazines
Magazines produced by University Marketing and Communications
Viewbooks
Recruitment materials produced by University Marketing and Communications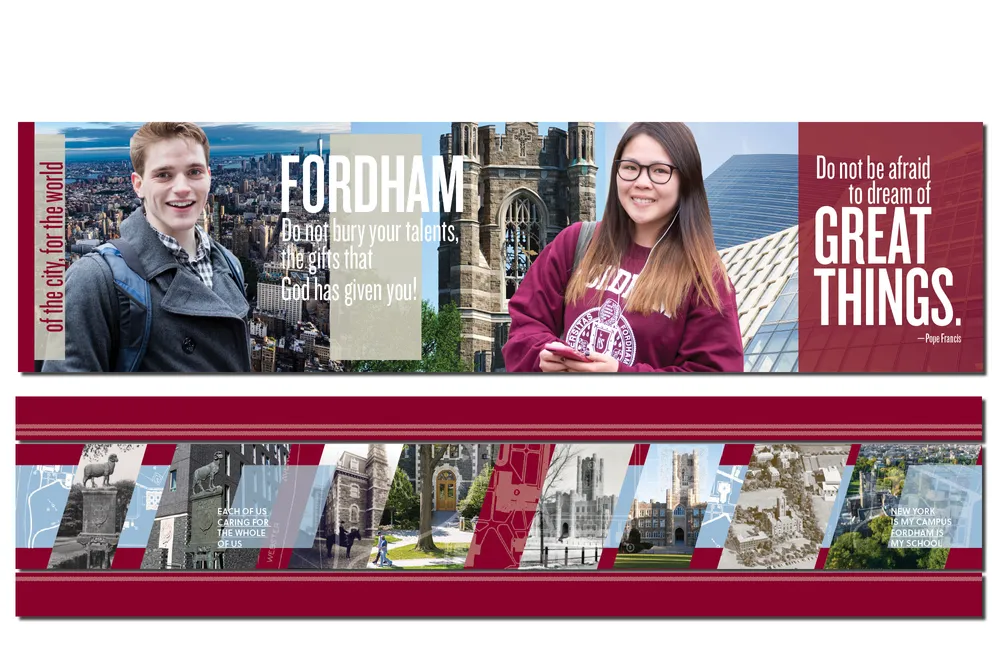 Environmental
Environmental graphics produced by University Marketing and Communications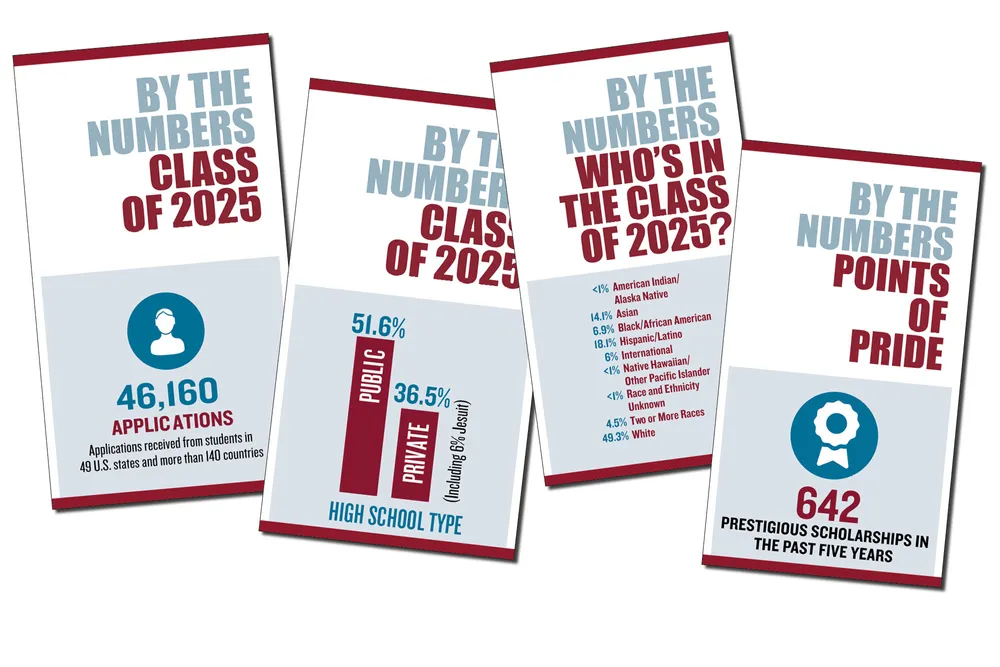 Infographics
Infographic artwork produced by University Marketing and Communications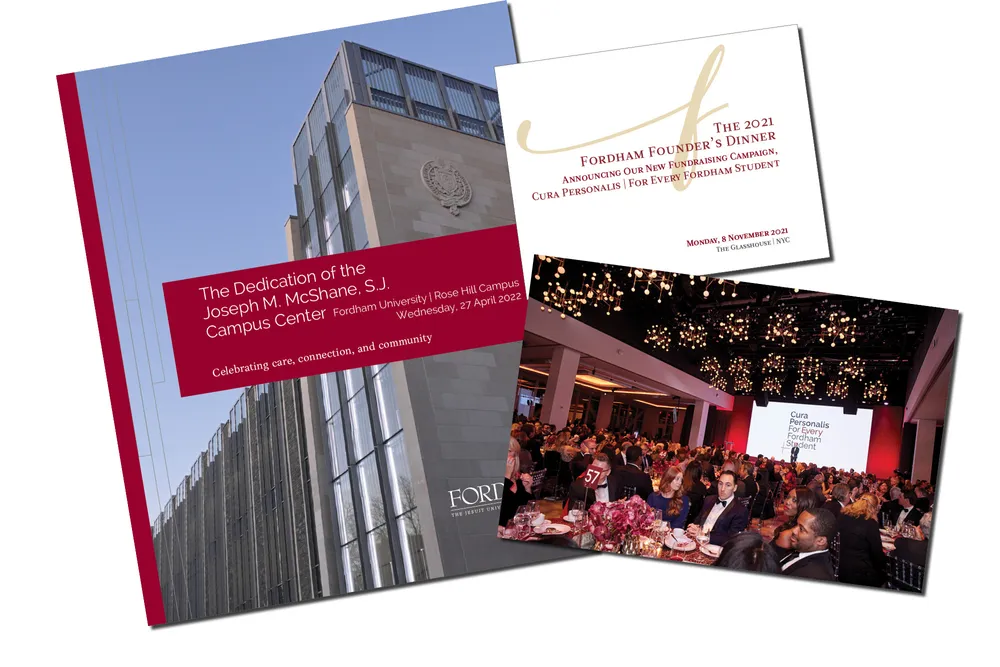 Events
Event collateral produced by University Marketing and Communications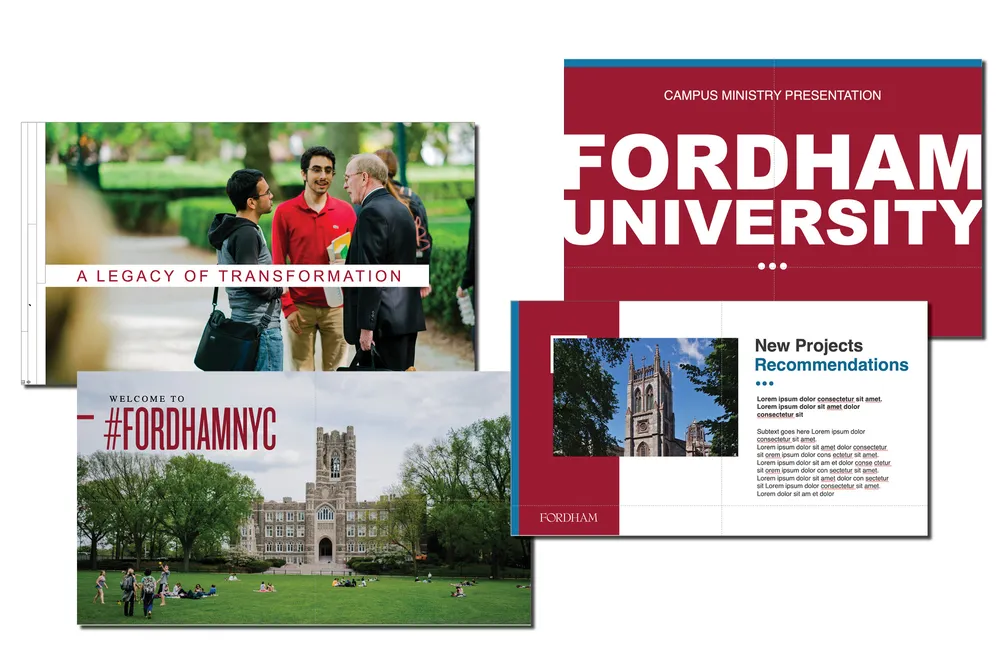 Presentations
Accessory designs produced by University Marketing and Communications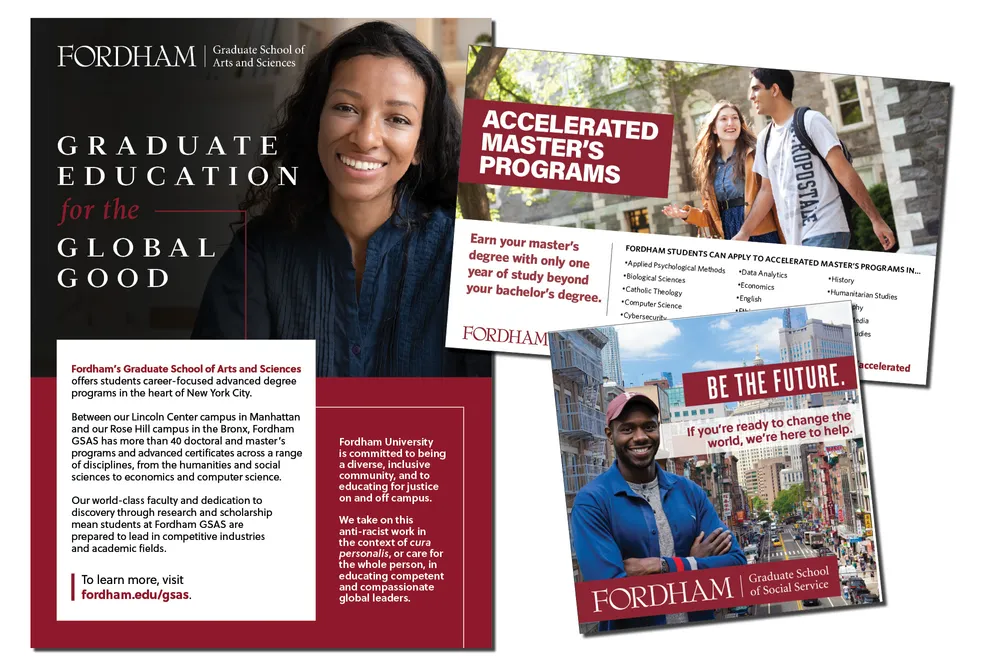 Flyers and Postcards
Accessory designs produced by University Marketing and Communications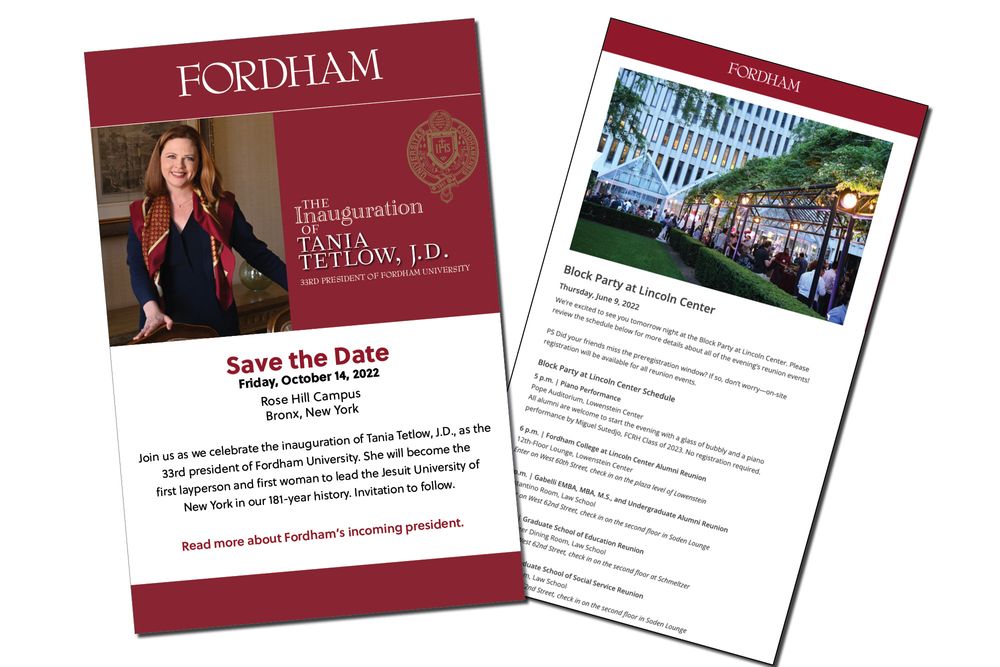 Email Templates
Responsive email templates produced by University Marketing and Communications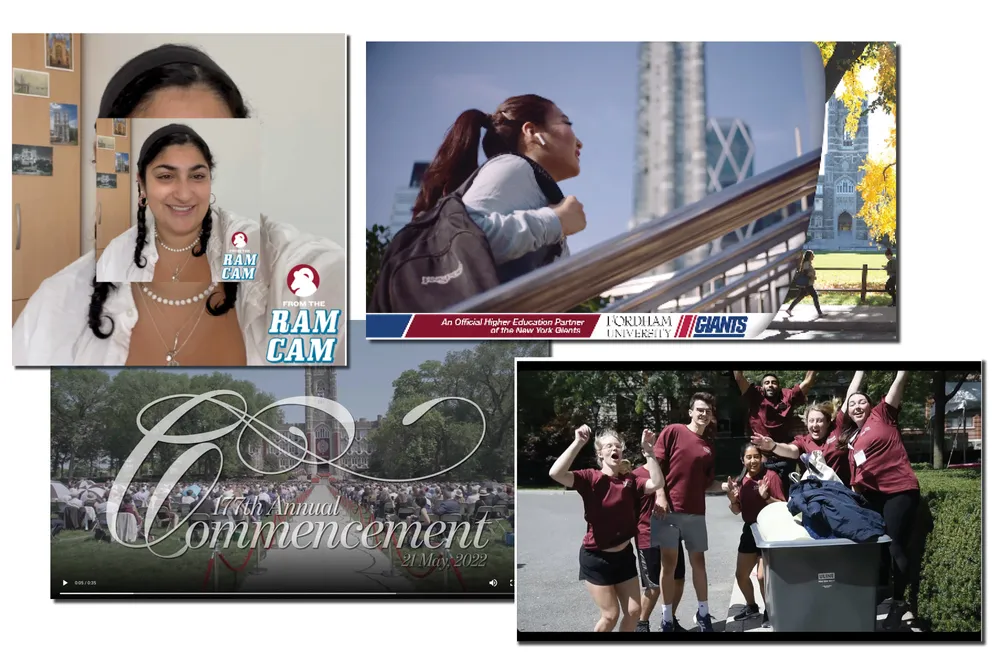 Video
Accessory designs produced by University Marketing and Communications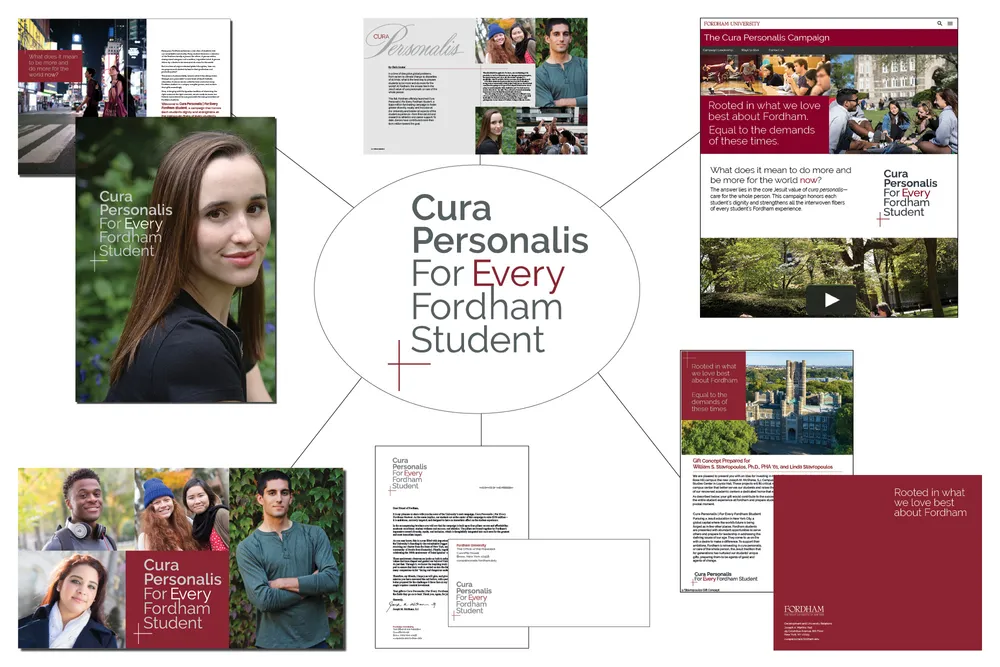 Campaigns
Multichannel designs produced by University Marketing and Communications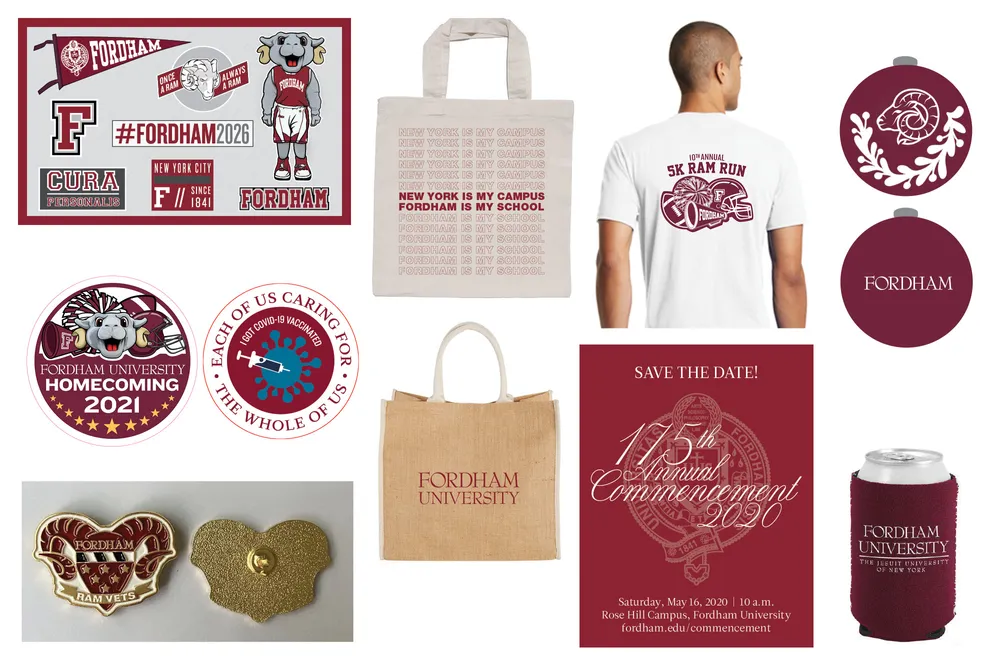 Collateral
Accessory designs produced by University Marketing and Communications