Photography is one of the quickest and clearest ways to communicate a message. That's why it is so important to get it right! Our photography guidelines represent the pillars and values of our university, including our commitment to authenticity, diversity in all it's forms, Cura Personalis, and the spirit of being part of the Fordham family.
Our photo categories are a useful way to tell the Fordham story with its own focus and strengths. Much of our photography could fit in multiple categories - and thats ok! The categories help us remember all the big facets of Fordham's offer and they are a tool for creating balance in communications. So we don't picture all the same things in our photography and depict the robust university we are.
Campus Beauty
NYC Beauty
Our People in Action
Our People in Contemplation
Artistic
Portraits
Campus Beauty
One of Fordham's most significant differentiating factors and selling points, are our beautiful campuses. They are critical to selling what Fordham has to offer.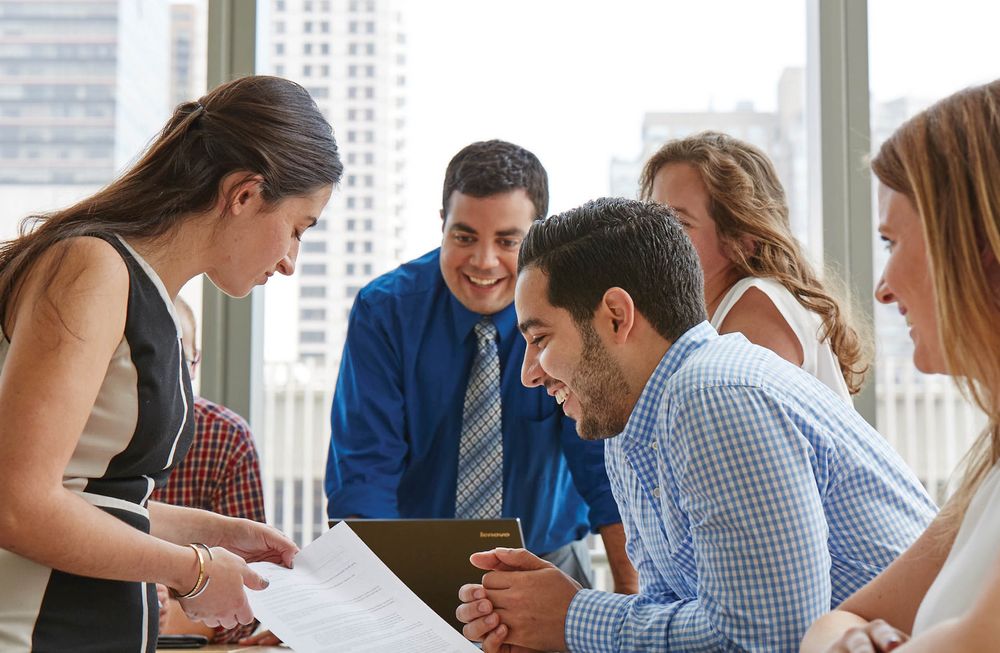 Campus Beauty
Focus on lighting, clean environments, engagement
Campus Beauty
Focus on lighting, environment
NYC Beauty
New York is my campus, Fordham is my school" is more than a tagline - it defines learning at Fordham. New York City is a critical differentiator for Fordham, and how we depict it separates us from our city peers.
NYC Beauty
Fordham's New York is about community, so students should see that they are not alone. We try to depict our city as inclusive, vibrant, and safe.
Create images of multiple students together.
Look for our students wearing Fordham colors and swag off-campus.
Picture students across the city,
including our Bronx neighborhood. Fordham students don't stay in the few blocks that surround the university - they take advantage of all New York has to offer.
Shoot at natural angles,
the city shouldn't feel like another world, even if it is for some of our students! Make sure photos of buildings are a realistic view in most images.
NYC Beauty
Make the student/s stand out from the background
Our People In Action
This is how we capture all of the amazing things Fordham's people do; from a theater performance, to an excursion abroad, to a group discussion in the lab – anytime our community is celebrating, working, or making moves. This category is all about energy and action within the Fordham community.
Resist the urge to pose a moment of action.
Authentic energy brings a situation to life!
These photos require a level of trust
between the subject and the photographer. The goal is to have the camera close enough to make an immersive image.
Our People In Contemplation
This is how we capture the idea of Cura Personalis, and highlights our community in moments of mentorship, collaboration, and friendship. This can include students studying, praying or contemplating. This category sets Fordham apart from its peers by sharing how Fordham supports the whole person.
These moments happen all the time at Fordham.
It's what makes Fordham unique in New York City.
These images are sometimes less exciting
than a high-action shot, but it's important to have in the mix to provide the complete scope of what Fordham offers.
We walk the walk, not just talk the talk.
Our photos should reflect the unique focus Fordham has on belonging, community and mission.
Artistic
These are editorial, textural or detail shots that help set a mood in our communications. This is Fordham's photography at its most stylized. Artistic photos are used as accents in larger projects.
These photos are all about composition.
The subject matter can be mundane or beautiful but the image should be composed artistically and have a distinct tone.
These images will often be of objects or places,
but people can also be captured in a more artistic way and be used in our materials.
Portraits
Staged portraits and head shots will always be a part of our photo needs and are the best way to tell a student's unique story. This category, more than the others, is about storytelling. Our subjects are captured in settings that help bring their story to life.
Settings should be clear and relevant,
without a blurred or out-of-focus background. The setting is as important as the subject for storytelling.
Portraits should be honest and relaxed,
allowing the subject's personality to shine through.
How the subject is posed,
what they are wearing, and where they are situated, all contribute to the subject's comfort and let their unique personality shine.
The photos should not look like corporate head sho
even in situations where dress and subject matter is formal.
Portraits should tell a story.
Photo Archive "Libris"
The Fordham University photo collection highlights students, faculty, campus life, research, campus beauty, events and people from across the university.
Our photo library is stored in a digital asset management system called "Libris". A user name and password is required to use Libris.
If you are in need of photos, the process is simple.
Speak to your account manager or contact the marketing office at

[email protected]

with your request.

Within the Libris application, a lightbox or folder will be created. A member of the Marketing team will fill this folder with photo options.

A link will be provided by your account manager. Once you've clicked on this link, a folder will open with a selection of high resolution images.