Blog and wiki hosting is available for schools and departments as well as individual faculty members. Please see relevant hosting information below.
For Schools and Departments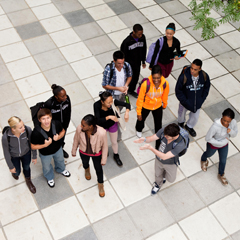 You can now fulfill your need for a blog or wiki that exists outside of the Terminalfour content management system. Fordham University has procured cloud-based servers for you to host your blog or wiki. Through this platform, you can create and maintain a blog or wiki for your department or school.
The process to request this type of hosting:
Discuss your intention and commitment with the Senior Director of Online Communications.
Then you must choose a subdomain name for your site
A subdomain is the URL that users will go to when they type your URL in a browser.
This must be in the form of .blog.fordham.edu or .wiki.fordham.edu
For example, in the subdomain https://mysite.blog.fordham.edu, the subdomain name is "mysite".
The chosen subdomain must conform to the established policy for subdomain.
Fill out and submit the Blog Request Form

Click on 'Submit a Request'
Enter 'Blog' in the search the request catalog field box then click Enter
Click on the 'More' button next to Blog/Wiki Request
Complete the form then click 'Ok'

The Web Committee will review and approve your subdomain name.

The Web Committee will inform you that your subdomain name has been approved. Please allow 1 - 2 weeks for your blog to be created. You will then receive an email from WordPress, be sure to keep an eye on your inbox and your spam folder.

Each division is responsible for designing their WordPress blog. View samples of blogs: IT, Theatre, Communication and Media Studies
---
For Faculty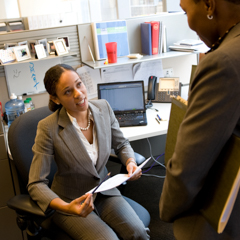 Fordham University's Academic Computing Environment (ACE) is a digital space for full-time faculty to conduct research and experimentation with innovative technology projects. Blog hosting options include WordPress. A full description of the system is available at fordham.edu/ace.
The process to request this type of hosting:
Complete the ACE Server Request Form for your faculty.fordham.edu website (sample listing).
You will receive a confirmation email once your request has been received and the system manager will then reach out to discuss.
If you have any questions about this form or the process, please reach out to:
Alan Cafferkey
Director of Faculty Technology Services
cafferkey@fordham.edu
718-817-0511