Food Pantries As a Point of Entry to Wraparound Social Services
Overview
Grounded in a community-based participatory research (CBPR) approach, this interdisciplinary collaboration between the School of Social Service and Fordham College Rose Hill Honors Program engaged with BronxWorks, a prominent local social service agency, BronxWorks provided Fordham students research opportunities to examine the degree to which food pantries can and have served as a point of entry to wraparound social services. Faculty joined the students in research using sequential mixed-methods design to explore patterns of food pantry use, food insecurity, and wraparound service engagement and utilization among Bronx residents.
The team also partnered with Jonas Bronck Academy (JBA), a public middle school near Fordham's Bronx campus, to develop a mentoring program that matches Honors students with JBA "scholars" for ongoing, holistic mentorship.
This project was awarded one of only three interdisciplinary research grants in 2021 from the University's Office of Research.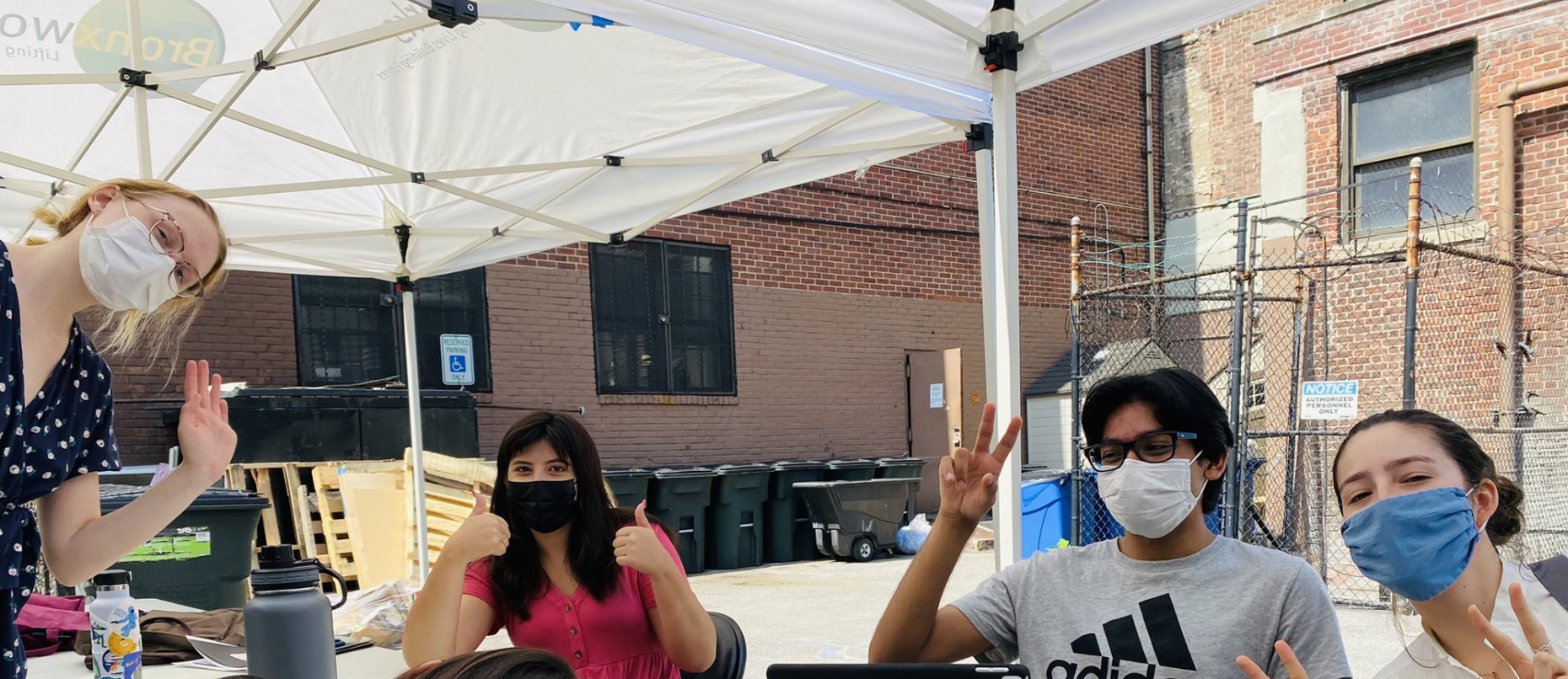 Process
Over the summer, students collected over 220 surveys through interactions with community members, primarily at the BronxWorks headquarters on the Grand Concourse.
During the academic year, honors students were trained by Jonas Bronck Academy (JBA) personnel in mental health, government compliance, and family dynamic issues, and then engaged in mentoring sessions with middle school students once or twice a week to discuss both academic and non-academic concerns.
Faculty
Gregory Acevedo, Associate Professor of Social Work and Director of the Bachelor of Arts in Social Work Program
Eve Keller, Professor of English and Director of the Fordham College Rose Hill Honors Program
Abigail M. Ross, Associate Professor of Social Work
Sameena Azhar, Assistant Professor of Social Work
Location
Bronx, NY
Community Partner:
BronxWorks (bronxworks.org). Jonas Bronck Academy (jonasbronckacademy.org)
Project status
Ongoing. (Planned to be completed by 2023-4.)
Resources