Manresa Program Event Highlights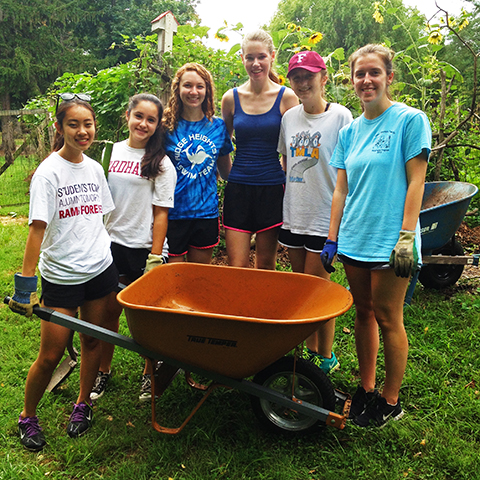 Overnight spiritual retreat at Fordham's Retreat Center in Goshen, NY.
Faculty and alumni-hosted dinners/colloquia focused on themes like "Cultivating Authentic Relationships in College," "The Ethics of Modern Communication," and "Jesuit Soft Skills for Professional Development."
Discussion of effective communication skills via the film The King's Speech.

Presentation by Vice President of Santander Bank on young adult personal finance and credit responsibility.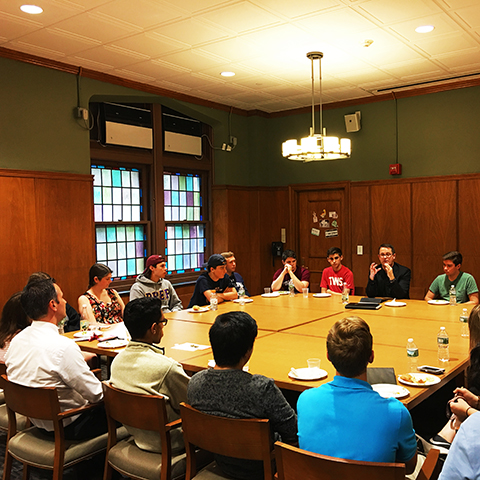 Presentations by Manresa student tutors on topics such as "Common Pitfalls in College and How to Avoid Them."
Weekend NYC Parks Department cleanup service-learning projects in Manhattan and the Bronx.
Participation in "Making Strides Against Breast Cancer" awareness walk in Central Park with faculty.
Writing workshops led by in-house Manresa student tutors, such as "Writing Your First College Papers" and "Quelling Midterm Anxiety".
Private dinner/discussion with renowned social critic and scholar on the value and moral obligations of American higher education.
Presentations by Manresa student tutors on opportunities in Undergraduate Research and Study Abroad.
Guided meditations based on The Spiritual Exercises of St. Ignatius of Loyola.
Exclusive, guided kayaking tour of the Hudson River.