Manresa Program Signature Enrichment Opportunities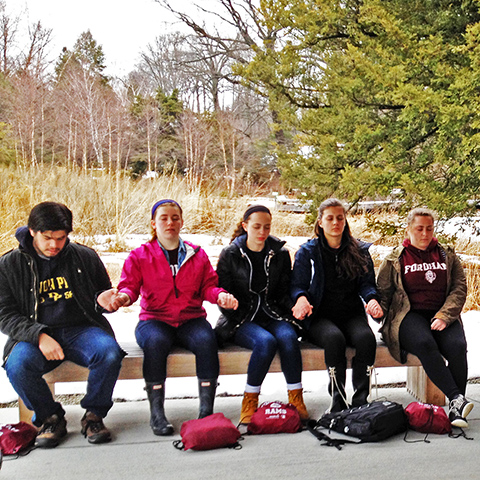 Your exciting and engaging experience in the Manresa Program does not, and certainly should not, end when your fall seminar is complete. In the spring semester, when you will not be enrolled in a Manresa seminar, we offer two unique and engaging educational opportunities for Scholars.
The Manresa Jesuit Education and Social Justice Symposium explores the teachings of St. Ignatius of Loyola at the intersection of higher education and our moral obligations to serve the poor and disenfranchised. Open to Manresa Scholars from both FCRH and GSB, it combines seminar-style classroom discussions, faculty presentations, guided spiritual meditation and self-reflection, and periodic, supervised, off-campus service experiences.

For students interested in more intensive off-campus service, the Urban Immersion Alternative Spring Break Service Project, which spans 4 days, exposes Scholars to key issues of social injustice and inequality in New York City. Scholars "unplug" from technology, live simply, visit local Jesuits who work with the poor, and work themselves to improve the Bronx community they inhabit.