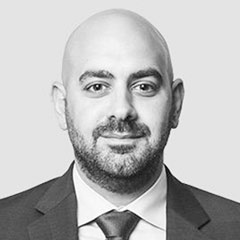 Salim Alley
MSA '18
Where are you working now?
I am an assistant vice president at The Blackstone Group.
Why Fordham?
Simple—as an institution it shared the same values I had as a person and its curriculum aligned with my personal schedule.
What was the best part of the MSA program?
The best part of the MSA program was really having the opportunity to understand real-life scenarios and implications from the instructors and not just problems from the books.
What was the best part of your experience at the Gabelli School?
There really isn't just one best part. It was a culmination of the learning experience along with the available resources and the attention that was given to our performance.
---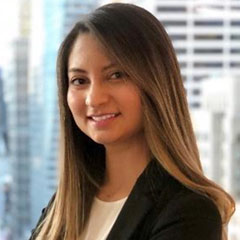 Ana Bonilla Alfaro
MSA '18
Where are you working now?
I am an investment management associate at PwC.
Why Fordham?
I chose Fordham because of the great and rigorous Jesuit education. Fordham offers not only a traditional campus but also a campus in New York City. I knew I would value its strong alumni network as well.
Were you involved in any activities while at Fordham?
Yes, I was a member of Beta Alpha Psi, Omicron Delta Epsilon, the Finance and Economics Societies, and the Alternative Investments Club.
What was your favorite class at Fordham? Why was this your favorite class?
My favorite class at Fordham was value investing. It was one of the most challenging classes I took with some of the brightest students at Fordham. My professor kept the class engaged and challenged us with a project, which provided me with tools that I use at work today.
---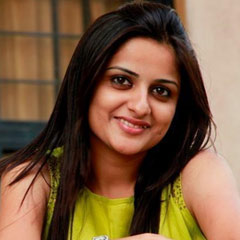 Amrita Vyas
MSA '17
Where are you working now?
I am an experienced associate with PwC in their Risk Assurance Practice.
What was your most meaningful learning experience at Fordham?
The most valuable thing I learned at Fordham is: If you want something, ask for it! Be it knowledge or guidance, everyone at Fordham showed me a sense of possibility and helped me reach where I am today.
How has this program been helpful in your current job?
I started my work in core audit where my MSA degree directly provided me support in applying whatever I learned. Now, I work in Risk Assurance that still involves a lot of accounting knowledge to accomplish my work.