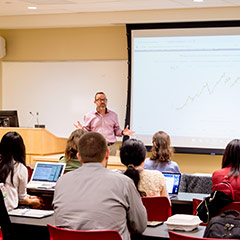 At the Gabelli School of Business, our focus is on student success. That's why our Master of Science in Professional Accounting program allows students to go beyond the lessons of basic accounting by offering specialized technical workshops and industry seminars. You'll become part of a community of supportive advisors, award-winning faculty, and an extensive network of alumni who take the time to mentor and guide our students toward successful professional paths. Gabelli School graduates stand out in the accounting profession as leaders and individuals of high moral standing who reflect our Jesuit values and the lessons incorporated within our program.
Advanced accounting curricula
The M.S. in Professional Accounting program includes rigorous courses that develop expertise in cutting-edge issues that affect the accounting profession. Students can choose concentrations in specialized areas like Audit Information Technologies or Advisory. Additionally, students can elect to follow our 2 STEM-certified tracks, which may allow students holding an F-1 visa to receive OPT following their completion of the program. Additionally, they can elect to pursue one of two tracks:
Accounting, Auditing, and Advisory
Accounting Technology Analytics (STEM), which may allow students holding an F-1 visa to receive OPT following their completion of the program.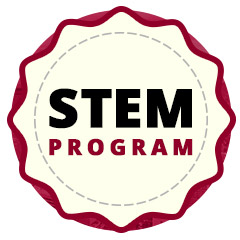 Award-winning faculty
Gabelli School faculty have a combination of academic rigor and professional consulting experience, which allows them to expose our students to real-world accounting industry situations. Through classroom connections, students not only learn and apply accounting knowledge into practice, they also build their own connections and pursue opportunities to be mentored by professionals in the field.
Strong professional network
Through seminars, workshops, and networking events, students have the opportunity to further develop their own professional networks. Students interact with leading accounting professionals and learn about developments and trends in various aspects of the profession. Through Career Development guidance and advising, students receive one-on-one personal guidance on resume and interview preparation, as well as job search strategies.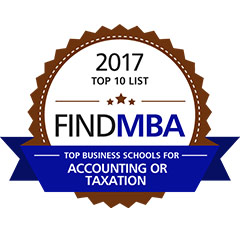 Study at your own pace
The Master of Science in Professional Accounting was designed for those with or without accounting backgrounds, as well as working professionals. Our students may choose to pursue courses on either a full-time or part-time basis—allowing them to enroll in as little as one day of classes per week.
CPA eligibility
The M.S. in Professional Accounting does not meet the educational requirements for Certified Public Accountant (CPA) licensure alone in any State, but may supplement an undergraduate degree in public accounting to meet the CPA licensure educational requirements of your licensure State of interest. Requirements for the CPA license are subject to State-specific requirements and typically require more than successful completion of educational requirements. Because undergraduate accounting programs vary, please visit nasba.org to make certain this holds true for your specific bachelor's degree.
Leadership intelligence
No matter the industry or role you choose, mastering leadership skills will help you achieve your professional goals. The Responsible Business Leadership Certification program™ prepares you to be an effective leader by helping you identify your leadership style, practice solving real problems, target your strengths, and build personal connections.