GSE Advanced Certificate in School Psychology (Adv Cer)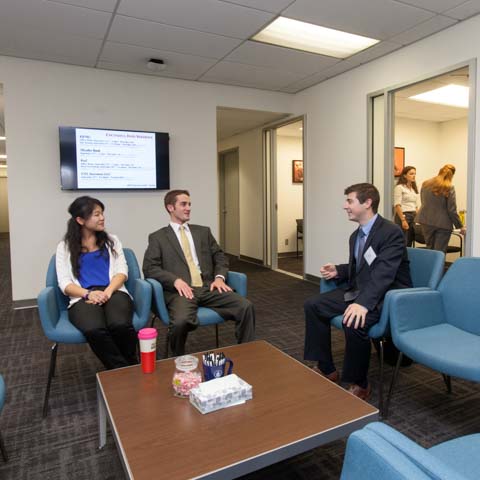 Degree: Advanced Certificate in School Psychology (ADV CER)
Credits: 66
Career Path: Certified School Psychologist
Start Semester: Fall
Campus: Lincoln Center
Full-time/Part-time
The Advanced Certificate in School Psychology (ADV CER) program prepares students to work as practicing school psychologists and leads to New York state certification and eligibility for National Certification as a School Psychologist (NCSP).
The program builds on an undergraduate foundation in psychology, including a minimum of 66 graduate credits, and requires a one-year supervised internship.
The program is fully approved by the National Association of School Psychologists.
Gainful Employment Disclosure
January 15

Fall semester start only

Browse the Admissions section for more about the application and financial aid processes.

Completion of three practica and a one year supervised internship.

Each practicum requires the student to complete a minimum of 150 hours of supervised fieldwork, in schools, clinics, and hospital settings, learning and honing their skills in consultation, counseling and assessment of children and adolescents.

Clinical Practicum: supervised experience in counseling/clinical intervention with children and youth
Consultation Practicum: supervised experiences in school-based consultation
Integration of Assessment Techniques: supervised experience in psycho-educational assessment (Many students complete this practicum in The Rosa Hagin School Consultation and Early Childhood Centers at Fordham University.)

Internship Students complete a full academic year (1,500 hours), supervised internship in a school as a culminating experience once their coursework is complete.

Browse course schedules and descriptions and review a list of courses.

School Psychology Advanced Certificate (ADV CER) Program Requirements and Course Sequencing

Prerequisite Courses: General Psychology; Child/Developmental Psychology; Educational Psychology; Abnormal Psychology; Personality

NOTE: Any student who has not completed all prerequisite coursework prior to admission must complete it during the first part of his/her studies with us. Prerequisite coursework may be either at the graduate or undergraduate levels. One prerequisite may be met through coursework in the program. Students who begin the program without a master's degree must complete one before receiving their advanced certificate.

Advanced certificate students must also fulfill the Multicultural Education (3 credits) requirement. One course must cover multicultural issues.

SAMPLE COURSE SEQUENCES

Assessment

Personality Assessment
Personality Assessment Lab
Non-Biased Assessment and Decision-Making
Cognitive Assessment
Cognitive Assessment Lab

Intervention

Applications of Behavior Analysis in Educational Settings
Therapeutic Interventions in the Schools
Theories of School-Based Consultation
Theories of Counseling

Professional Role

Instructional Consultation
Role and Function of the School Psychologist
Adv Cert Pro-Seminar in the Professional Practice of School Psychology

Research

Introduction to Research
Fundamentals of Educational and Psychological Measurement

Fieldwork

Integration of Assessment Techniques
Integration of Assessment Techniques Lab
Advanced Certificate Internship in School Psychology I
Advanced Certificate Internship in School Psychology II
Clinical Practicum in School Psychology
Consultation Practicum in School Psychology

Cognate

Psychology of Cognition and Affect
Developmental and Intellectual Disabilities
Emotional Disorders of Childhood and Adolescence

Urban Education

Race and Multicultural Education in American Society

Electives

Select six (6) credits, in consultation with an advisor.

Comprehensive Assessment

Adv Cert/Professional Practice in School Psychology Comprehensive Assessment

TOTAL CREDITS: 66

Students who enter the Advanced Certificate in School Psychology (ADV CER) program without a related master's degree will need to complete one along the way (during the program) in order to be permanently certified by New York State as a School Psychologist. Cognate area options are preschool psychology, education evaluation and intervention, therapeutic interventions, and bilingual school psychology.

Admissions
212-636-6400
[email protected]

School Psychology Program Directors
[email protected]