Graduate IPED Related Programs
Visiting Scholar Program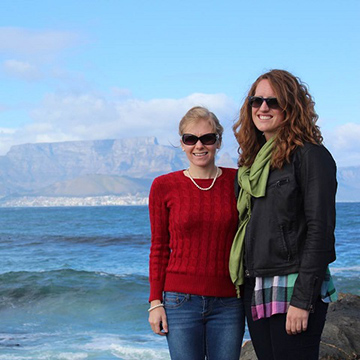 To assist in the development of academic institutions in the developing world, the Graduate Program in International Political Economy and Development can sponsor on a limited basis visiting scholars from Africa, Asia, Eastern Europe, Latin America, or Oceania. Visiting Scholars must already have the PhD or its equivalent. (Exceptions are made to this rule in the case of scholars who have an established publications record or in the case of junior faculty members who wish to come to Fordham while conducting research toward their doctoral dissertation). It is the responsibility of the visiting scholar to secure the necessary funding to cover travel to and from New York as well as living expenses while in New York.
Visiting Scholars are entitled to the full use of Fordham's library and computer resources at no cost. In addition they may also audit graduate courses at no charge in Economics, Political Science, and in Sociology. While not guaranteed, an attempt will be made to secure office space for our visiting scholars.
Visiting scholars are expected to present the findings of their research at a faculty workshop and to acknowledge in any future publications the assistance of the Graduate Program in International Political Economy and Development.
For additional information send a cover letter and your curriculum vitae to:
The Director, International Political Economy and Development Program, Fordham University, Bronx, New York 10458, USA.
Due to the volume of requests, we can only respond to those who appear to be suitable for our Visiting Scholar Program.
English Language Training
Some of our students frequently use part of their time at Fordham to improve their fluency in written and spoken English language by taking courses at Fordham's Institute of American Language and Culture.
For more information contact:
Institute of American Language and Culture
Fordham University
33 West 60th Street - 3rd Floor
New York, New York 10023-7095
Phone: 212 636-6353
Fax: 212 636-7045
Email: [email protected]
Website: www.fordham.edu/esl