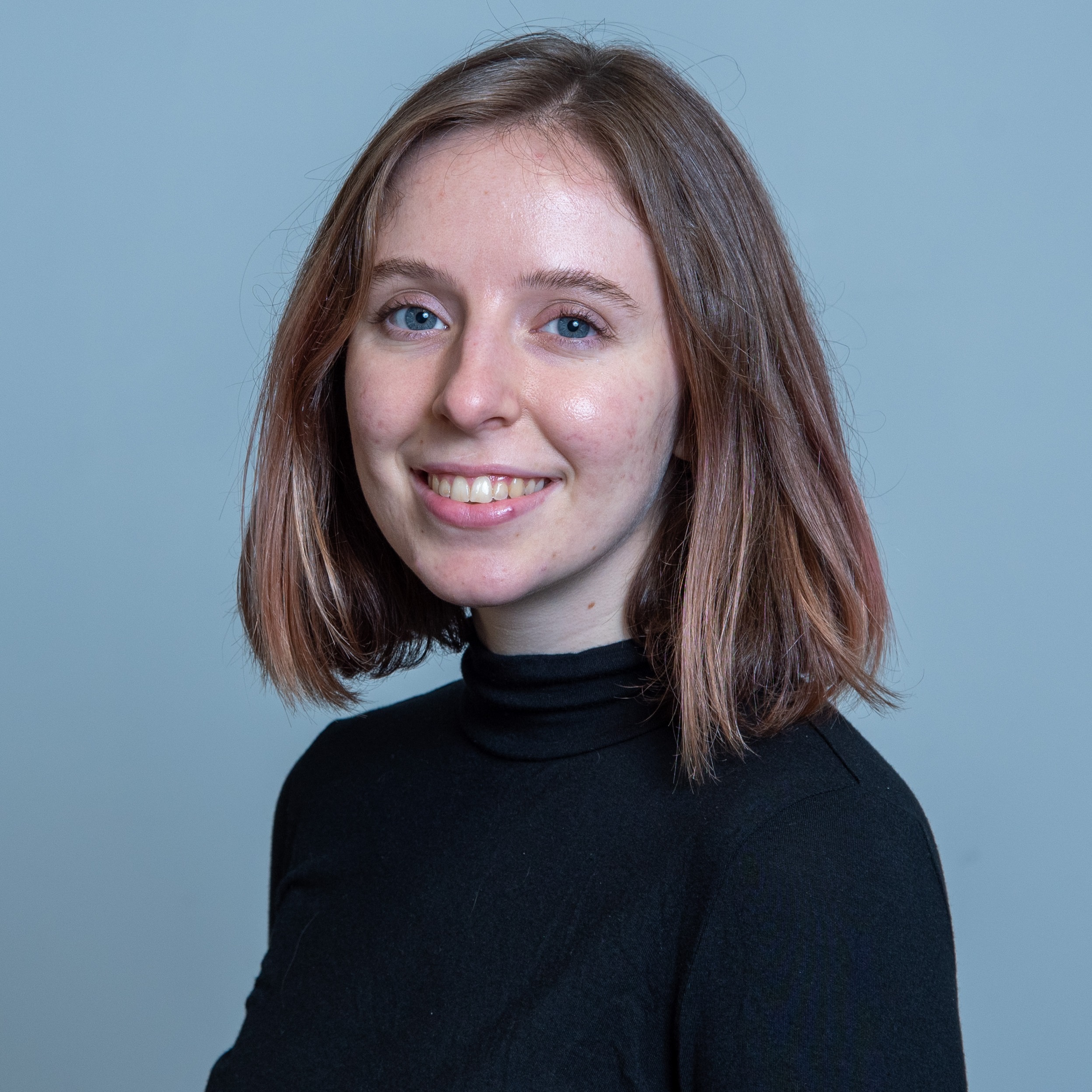 Major: English with a creative writing concentration
Bio: Madeline Katz is a recent graduate with a degree in English with a creative writing concentration. She currently writes for MandateWire with the Financial Times. During her time at Fordham University, Madeline was an Arts & Culture editor for The Observer and enjoyed covering the arts community. She plans to continue writing about the arts scene in NYC.
Title of Research: Stick it to the Man: Female Artists on Sticker Bombing in New York City
Mentor: George Bodarky, WFUV
Abstract: "My work: to write poems that make my people feel safe, seen, or otherwise loved." (Ars Poetica by José Olivarez)
The writing is on the walls in New York City and it's up to us to decipher the handstyles and find messages of love and communal resiliency. Much of the conversation surrounding street art and graffiti focuses on larger-than-life tags and pays less attention to sticker bombing, particularly work created by artists of marginalized genders. Sticker bombing is a radical form of self-expression seeking to disrupt the mundane and create a legacy out of transient materials. Practitioners create stickers that display their tag name, stylized drawings, or digital art, and use them to accomplish everything from protesting injustice to simply adorning the streets. Community lies at the heart of this art movement and through five interviews with NYC-based female sticker artists, I hope to highlight the camaraderie and compassion each artist displayed in their attempts to uplift communities and themselves with public art during the pandemic. I partnered with UP Magazine, a local arts magazine, to publish four artist Q&A's, which allowed me to explore ways of maintaining the artists' anonymity. My research has led me to question the street art to gallery pipeline, particularly in regards to who controls access to bigger opportunities in more formalized art spaces. I intend to further examine the ways funding can help, or hinder, emerging female artists and systemic obstacles which make it more difficult for marginalized artists to win grants that could support their artistic pursuits.