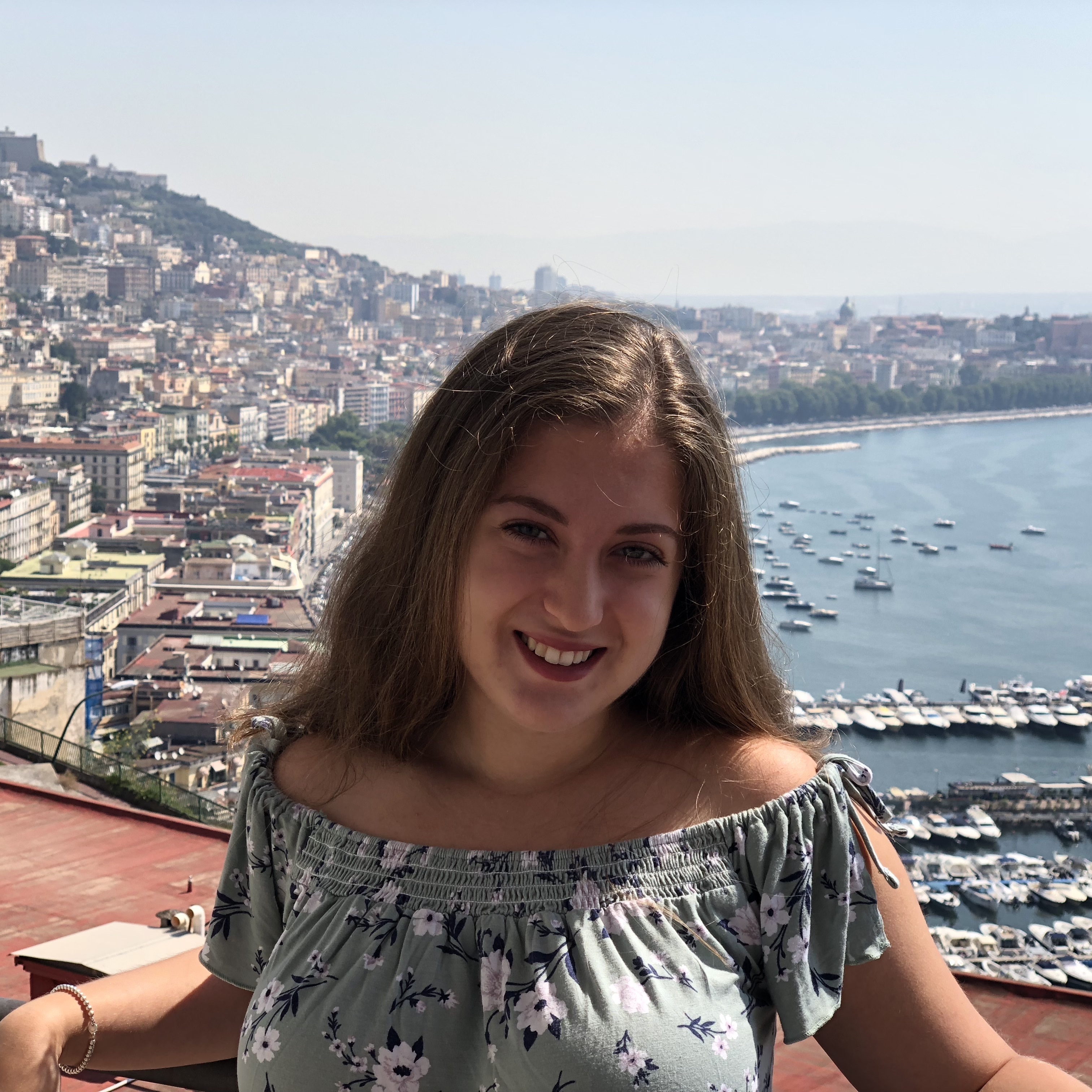 Major: Communication & Culture
Bio: Ritamarie Pepe is a graduating senior studying Communication & Culture with a minor in Humanitarian Studies, as well as a student in the FCLC Honors Program. During her time at Fordham, Rita has served as an Orientation Coordinator, Global Outreach leader, and Lincoln Center Society's Co-Chair of Recruitment. Outside of the university community, Rita is Editor-in-Chief of grain of salt magazine, an online publication supporting the artistic endeavors of young, marginalized creatives.
Title of Research: "Frozen Adolescence"
Mentor: Dr. Kara Van Cleaf, Department of Communication and Media Studies
Abstract: During the height of quarantine in May 2020, five Fordham students co-founded grain of salt magazine, an online publication seeking to create a collaborative, supportive community for young creatives of marginalized gender identities by deconstructing artistic expectations rooted in the male gaze. At the moment of its inception, grain of salt mag also sought to create a digital community that overcame physical boundaries to encourage artists and writers to remain creative during an isolating moment in time. Since then, we have published numerous writings and art pieces by young people all over the world, accumulated a community of over 7,000 people across all social platforms, and published two print issues – including "Frozen Adolescence," a special edition magazine funded through the Dean's Summer Research and Creative Practice Grants. "Frozen Adolescence" returns to grain of salt mag's roots to create an artistic time capsule of growing older and navigating young adulthood during the stagnation of COVID-19 quarantine, with the hope of capturing a moment of history from the viewpoint of emerging artists, designers, and creatives whose identities are often marginalized. Following a call for submissions from our online community, we received 50 submissions, from which the co-founders selected 33 pieces to be included in the magazine. Then, our layout and graphic design team worked to produce a 60-page print publication that creatively and cohesively curated this collection of work. Our project ended with the sale of "Frozen Adolescence," which operated on a donate-what-you-wish system to collect proceeds for New York Community Trust's Community Emergency Fund, benefiting COVID-19 relief in New York City. Selling all of its 150 copies, grain of salt mag collected and donated a total of $713.48 to the fund. Thus, we were able to create a collective archive that captures a moment of history, while also supporting the community it directly seeks to engage with.