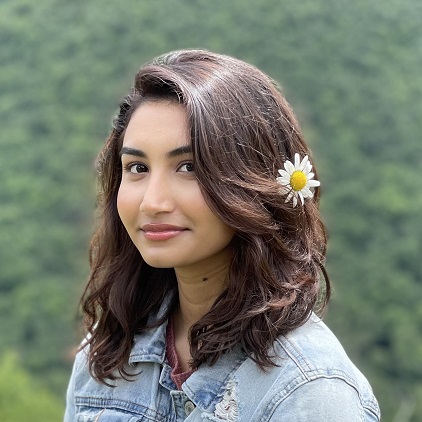 Major: Bio-Chemistry
Bio: Shamia Rahman is a student at Fordham University Lincoln Center with an intended major in Biochemistry and a minor in Theater Performance. She is passionate about biochem research, with a specific field of interest in its applications in cosmetic chemistry and entrepreneurship. She is the Vice President of Efforts in Youth Development of Bangladesh (EYDB), which is a student run non-profit aimed at providing educational opportunities to underprivileged children in Bangladesh.
Title of Research: Efforts in Youth Development of Bangladesh (EYDB)
Mentor: Dr. Tracyann Williams, FCLC Dean's Office
Abstract: This proposed research is targeted in the field of education and gender equality for Bangladeshi marginalized women. The field research, as well as the social wellness portion of the individual project will take place in Dhaka, Bangladesh. The research project is centered around evaluating the work of Bangladeshi grassroots organizations in addressing menstrual stigma of underprivileged Bengali women. We will be working with Bangladeshi NGO Project WE to distribute 500 of such kits to the girls. We have collected these kits from Days for Girls, an organization aimed at combating menstrual stigma around the globe. Simultaneously, we will be hosting menstrual health awareness sessions at schools during our distribution. The aim is that through the distribution of the menstrual kits, we will be influencing some girls to stay in schools and complete their education by providing them with an essential tool for their health. We will distribute a survey which seeks to evaluate whether or not the girls have found the kits to be a helpful source for their health, wellbeing, and for completing their education. If it is found that the reusable menstrual kits were a source of support, we will work towards establishing a social enterprise through grassroots organizations in Dhaka to employ financially under-resourced women to sew and sell these kits to girls and women facing menstrual stigma. We will be writing a research project based on the experiences and findings of my trip. The broad research goal is to decipher the role of menstrual and societal stigma in influencing the educational, career, and personal liberation trajectories of Bengali women.