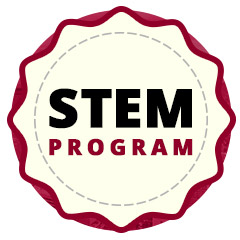 #10 Best Masters
E-Business and Digital Marketing
The Gabelli School's Masters in Marketing Intelligence program is designed to teach you to go beyond data, research, and analytics to uncover meaningful and relevant insights that will advance your business and your career.
We challenge you to investigate the external and internal context and influences that shape marketing strategies, predict trends, identify opportunities, and to help formulate business decisions and recommendations. You will accomplish this by learning both the analytical/technical skills as well as the marketing and consumer insights. In addition, our program offers you the flexibility to create your path leaning toward the analytical or the creative and consumer insights directions.
We help you develop the competitive edge, the critical thinking, and the marketing intelligence that will make you attractive to employers.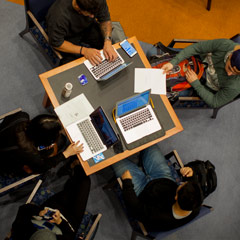 MSMI overview
Your marketing intelligence degree will provide a strong foundation in marketing strategies, tactics, customer behavior, qualitative and quantitative market research. It will give you the technical tools to develop your analytical skills and expertise. You will learn how to measure performance and maximize the effectiveness of marketing strategies and campaigns to help optimize ROI.
Through our emphasis on experiential learning and our connections to NYC businesses, we help sharpen your critical thinking and elevate your ability to make data-driven decisions and provide solutions to current business and industry challenges.
The Gabelli School edge
Located in the heart of New York City, our location gives us access to some of the top Fortune 500 companies. At the Gabelli School, we connect with these companies to provide you with the highest level of learning opportunities. Industry speakers, competitions judged by marketers, hackathons, professional and developmental workshops with leading executives are experiences provided to all our students to help you learn as well as expand your professional network.
Our faculty includes internationally recognized business academics as well as senior executives and decision makers from top branding, marketing, media, and advertising firms. This mix merges the latest in theoretical understanding with real-world perspective and application to create the Marketing Intelligence advantage. We also connect with an impressive alumni network who are always willing to mentor, connect, and share career insights and opportunities with our students.
The Gabelli School M.S.M.I. program is STEM-approved, offering international students the ability to work for a longer period without immediate need of sponsorship.
Ideal candidates
The M.S.M.I. is ideal for anyone who is passionate and continually curious about understanding consumers, their behavior, and motivations. These candidates are intrigued and engaged by the complex issues that arise when applying data to marketing.
Prior marketing experience is not necessary. Some candidates do enter the program with work experience or undergraduate study in consumer marketing, market research, media management or advertising. Others may not have this experience, or they have majored in a different area of study, but all seek to advance their skills and gain a new level of expertise in marketing intelligence.
Leadership intelligence
No matter the industry or role you choose, mastering leadership skills will help you achieve your professional goals. The Responsible Business Leadership Certification program™ prepares you to be an effective leader by helping you target your strengths, identify your leadership style, build personal connections and practice solving real problems