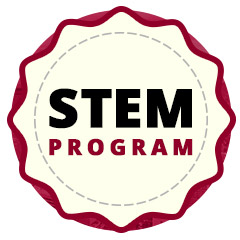 A master's program based on field data and measurable results.
What else would you expect from a bunch of quants?
When we set out to create a Master of Science in Quantitative Finance (M.S.Q.F.) program, we left nothing to chance.
Right from the beginning when the program's curriculum design was based on the feedback and input from industry experts, the Program constantly seeks input from senior industry professionals and has maintained its distinctive focus on applied, cutting-edge, quantitative techniques. The emphasis of the current curriculum on AI, ML, FinTech, and Computational Finance reflects this focus.
By continually optimizing our curriculum in consultation with industry experts, we've achieved remarkable results: 85 to 90% of our graduates find jobs within three months of graduation. Within six months, that figure approaches 100%.
M.S.Q.F. overview
The Gabelli School M.S.Q.F. degree prepares students to capitalize on the financial industry's growing reliance on quantitative analysis. By mastering skills in data science, modeling, finance theory, machine learning, fintech, and computer programming, students position themselves to land some of the financial world's most sophisticated and competitive jobs.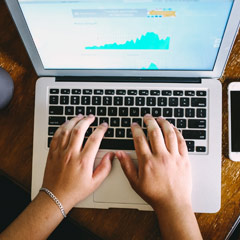 The rigorous curriculum develops skills in:
Derivative instruments and valuation
Machine learning in finance
Fixed income and interest-rate modeling
Big data analytics in finance
Quantitative portfolio management
Credit risk management
Textual analysis in finance
Fintech/ blockchain
In consultation with the industry and our board members, the finance department has created a curriculum to give students electives in cutting-edge skills such as computational finance applications, machine learning, risk and asset management, algorithmic trading, data science, and fintech. Additional electives can be found here.
In consultation with the industry and our board members, the finance department has updated the curriculum to give students cutting-edge skills in computational finance applications, machine learning, and fintech. The program continues to maintain its strong curriculum in asset management and risk management areas. The updated curriculum will help students to also add algorithmic trading, fintech and data science in their skill set.
M.S.Q.F. students also have the freedom to choose more electives — including Fixed Income Securities, Risk Management, Algo Trading and Market Making, Quantitative Portfolio Management and Computational Finance. Additional electives can be found here.
We've reduced the minimum number of credits required to graduate from 45 to 39 to allow students increased flexibility with the pace of the degree program.
The number of required core courses has been reduced to give students the freedom to choose more electives.
The Gabelli School edge
Have lunch with a hedge fund manager. Take a seminar from a stochastic modeling expert. Hand your résumé to a senior quant trader. Thanks to our Manhattan location and deep connections within the financial industry, Gabelli School students are uniquely positioned to network with the world's top experts in quantitative finance. In such a highly competitive, quickly growing field, those connections are indispensable for anyone who wants to be working soon after graduation.
Of course, networking is only part of the story. Our students also develop finely honed skills and an ability to perform under pressure. Gabelli School M.S.Q.F. students have won the Nationwide VETR stock-picking competition in 2015, as well as the University Trading Challenge two years in a row: 2014 and 2015. Our students also perform extremely well in the annual Institutional Investor Student Analyst Competition—Fordham ranked in the top five schools nationwide in recent years. MSQF students also ranked amongst the top in the Rotman trading challenges, among others.
The Gabelli School M.S.Q.F. program is STEM-approved, offering International students the ability to work for a longer period without Immediate need of sponsorship.
Ideal candidates
The Gabelli School M.S.Q.F. program is designed for students attracted to the pace and rigor of a career in quantitative finance. If you're proficient in calculus, linear algebra, and computer programming, this degree would be a good fit.
Our students typically have an undergraduate degree in mathematics, physics, engineering, economics or computer science, and they've already studied statistics, differential equations, real analysis, probability theory, econometrics, micro- and macroeconomics, accounting, corporate finance, and computer programming.
Applicants to the M.S.Q.F. are encouraged, but are not required, to submit valid scores from the General Test of the Graduate Record Examination (GRE) or the Graduate Management Admission Test (GMAT). We encourage applicants who may have a limited quantitative background to consider submitting a standardized test score to the admissions committee for review.
Leadership intelligence
No matter the industry or role you choose, mastering leadership skills will help you achieve your professional goals. The Responsible Business Leadership Certification program™ prepares you to be an effective leader by helping you identify your leadership style, practice solving real problems, target your strengths, and build personal connections.