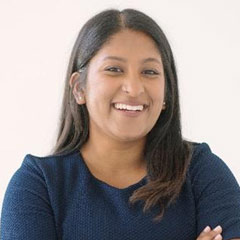 Puja Thomas
M.S.T. '18
Where are you working now?
I am a tax associate at KPMG.
What was the best part of the M.S.T. program?
As cliché as it sounds, the people were the best part of my program. Being that the M.S.T. program is a small program, I found that I was able to connect with my professors and classmates on a personal level. I gained so much perspective from those surrounding me, and really appreciated being part of the program.
What was the best part of your experience at the Gabelli School?
I enjoyed being a graduate assistant for both Dr. Werner and Dr. Porco. Because of them, I was able to unify my interests in sustainability and accounting through several opportunities, including my involvement in Sustainability Accounting Standards Board (SASB). None of these learning experiences would've been possible without the guidance and support of these two wonderful professors.
---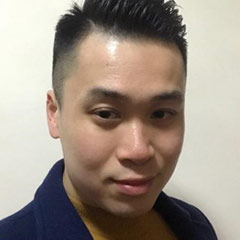 Kaweier (Cavell) Zhao
M.S.T. '18
Where are you working now?
I am a Tax Staff at Ernst & Young, LLP.
Why Fordham?
I chose Fordham for the diversified student group with various backgrounds from all walks of life, and the great ideas of loyalty and service embraced by Jesuit education. I also knew I would have access to great professors and supportive alumni, as well as unique internship and networking opportunities in New York City.
What was your most meaningful learning experience at Fordham?
Very helpful and experienced professors provided me with a meaningful learning experience, coupled with an internship experience through which I was able to apply what I learned in my classes into real-world practice. I found I always had supportive professors, program directors, and academic advisors throughout my time at Fordham.
Were you involved in any activities while at Fordham?
During my time at Fordham, I enjoyed participating in student clubs, as well as in case study competitions outside of class, working with fellow students, professors, and industry professionals.