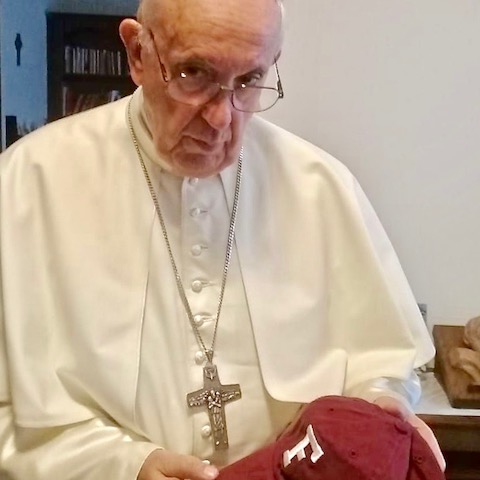 The Center offers classes at multiple Fordham campuses, in off-site locations in partnership with local dioceses and archdioceses, and online. Our students may become superintendents of Dioceses, work in college administration - a number of college presidents have gone through our program - or take leadership positions within social service organizations.
Catholic Education Leadership - online (MSE)
Aspiring faith-based school administrators from all over the country and the globe can join us to facilitate the development, articulation, implementation, and stewardship of a vision shared by the school faith community. The online program is crafted through the lens of Catholic identity, mission, and culture and has tracks for those seeking state certification and those who are not.
Catholic Educational Leadership - on-campus or off-site (MSE)
The program focuses on the legacy of inherited excellence, present innovations and the future vitality and sustainability of Catholic and non-public schools. The master's program follows a cohort model and is organized with a focus on adult learning theory utilizing action research, group projects, critical reflection, clinical application, problem-based simulations, policy analysis and two semesters of internships.
Church and Non-Public School Leaders (PhD)
Catholic education demands leaders who are: authentically spiritual; deeply rooted in the teachings and wisdom of Catholicism; exceptionally educated; highly creative and imaginative; relationally and politically astute; and exceptionally global in thought and action. The doctoral program is organized as a cohort model with 12 to 20 students who take courses together at Fordham's Lincoln Center campus.
Multicultural Education Teacher Leader Academy (METLA) (MSE)
In partnership with the Diocese of Brooklyn, METLA is a unique masters program that seeks to prepare a cohort of teachers to become future school administrators with a deep commitment to multicultural education. The goal is to build students' capacities to lead in Catholic elementary schools serving diverse, multicultural communities. Each course prepares them for school building leadership state certification as well as how to infuse the sense of diversity into their schools and share that knowledge with educators, students, and the community. Those classes are offered at a site within Diocese during the year and at Lincoln Center during the summer.