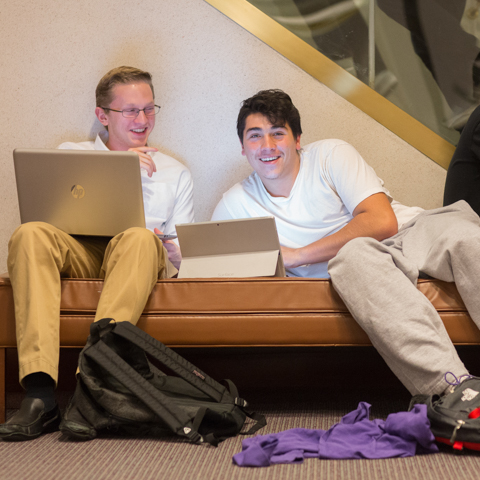 Many of our students double major, double minor, and then take on a concentration for good measure. But if your particular areas of interest can't be fully satisfied by one of these combinations, then it's possible to pursue an individualized degree at Fordham, pending the approval of your dean.
If you have a particular interest that is not covered by one of these colleges' established interdisciplinary programs, you may design and submit a plan of study that involves courses in two or more departments.
The individualized major is open to students at Fordham College at Rose Hill, Fordham College at Lincoln Center, and Fordham's School of Professional and Continuing Studies bachelor's degree candidates.
A committee of faculty members from those departments will consider the proposal, and if they decide that the plan is both academically sound and feasible, the proposal will be submitted to the class dean for approval.
If the class dean approves the proposal, the faculty committee will supervise your individualized studies, make necessary changes, and along with the class dean, recommend a graduation plan.
If you're interested in an individualized major, you should consult your class dean.
Whatever major you pursue, you'll also study philosophy, theology, economics, mathematics, languages, science, and the performing arts through Fordham's common core curriculum, the centerpiece of our liberal arts education.