Alumni Placements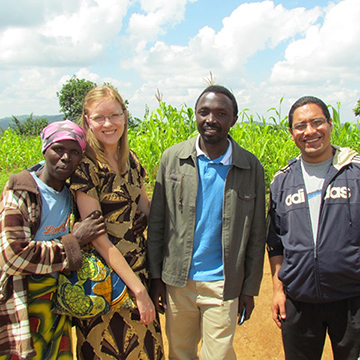 Carnegie Council for International Peace, New York, Staff Writer.
Catholic Relief Services, Afghanistan, Country Representative.
Catholic Relief Services, Afghanistan, Head of Programs.
Catholic Relief Services, Benin, Program Manager.
Changing Our World, New York, Associate Director.
Citizen Advice Bureau, the Bronx, Grant Writing and Fundraising.
Committee for Children of New York, New York, Associate Executive Director.
Ethiopian Community Development Council, Arlington, VA, Program Manager.
Heifer Project International, Program Assistant, East Africa.
International Rice Research Institute, Manila, Research Officer.
LA's Best After School Enrichment Program, Office of The Mayor, Los Angeles, CA, Director.
Lutheran World Relief, Baltimore, Chief Financial Officer.
Maryknoll Lay Missioners, New York, Recruitment Manager.
Mennonite Central Committee, Africa Department, Director.
New York City Center for Economic Opportunity, New York, Research Scientist.
Orbis International, New York, Hospital Based Program Manager.
Population Council, New York, Staff Associate.
Rainforest Alliance, New York, Budget and Financial Analyst.
Save The Children, Washington, DC, Senior Accountability Specialist.
South Asian Youth Action (SAYA), New York, Executive Director.
South Brooklyn Business Outreach Center, New York, Director.
Supportive Housing Network of NY, New York, Policy Associate.
United Nations Association - USA, New York, Public Outreach Coordinator.
Voluntravel Inc, Rye, New York, Director.
Zimbabwe Aids Network, Harare, Zimbabwe, National Director.