Social Innovation and Sustainable Business
Gabelli School students don't simply want to do business.
They want to change the world.
If that's your mindset, you'll find a natural home in social innovation and sustainable business — two areas of study where you can learn how to make a difference.
Business with purpose
In these two fast-growing disciplines, you'll learn to master the "triple bottom line" of people, planet, and profit—a concern to companies such as Coca-Cola, Deloitte, Intel, Adidas, GE, Unilever, Nestlé, and beyond.
You'll come to understand what turns a leader into a "changemaker," and how you can apply those skills from the smallest startups to the largest multinational firms.
You will see how business can still turn a profit while benefiting human beings around the world: leading with empathy, providing better working conditions, improving the environment, and finding paths to innovation where others see closed doors.
Did you know?
Fordham is
one of only 42 universities worldwide
designated a "
Changemaker Campus
" by the global social innovation organization Ashoka.
Academic tracks
Students can pursue at the Rose Hill campus as a:
Primary Dual concentration* [social innovation]
Secondary concentration [social innovation]
Minor [sustainable business]
*The primary dual concentration option can be chosen only in conjunction with another primary concentration: for example, if a student completes a business administration major with a dual concentration in marketing and social innovation.
Students can pursue at the Lincoln Center campus as a:
Secondary concentration [social innovation]
Minor [sustainable business]
For more information on specific requirements, please visit our undergraduate Course Bulletin Supplement for the current academic year.
Sustainable business courses, taken from across many academic departments, include:
Sustainable Business Foundations
Social Entrepreneurship
Sustainability and Finance
Entrepreneurship and Fair Trade
Spirituality, Fair Trade, and Social Justice
Fair Trade and Microfinance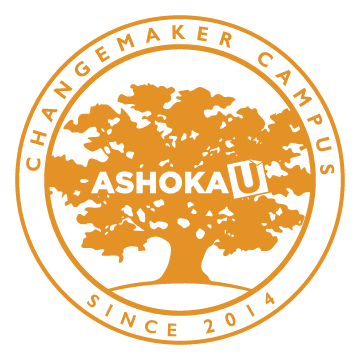 The following organizations recently visited Fordham to talk about sustainability and social justice:
Bloomberg LP
Center for an Urban Future
Deloitte
Eileen Fisher
Environmental Defense Fund
Florida Crystals
G2 Organics
New York City Mayor's Office
Tesla
Tiffany & Co.
Whole Foods