Majors and Concentrations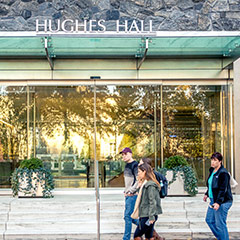 No matter what your business interest, start your education here.
We are a cohesive, unified school that offers the advantages of two locations—we've simply made either the Rose Hill or Lincoln Center campus the home base for each of our specialized business programs.
Where can a Fordham business degree take you? Check out your options.
Majors
Students choose a major or concentration in their sophomore year, which represents their main academic focus.
Rose Hill:
Lincoln Center:
Primary Concentrations
If your major is business administration at Rose Hill, or global business at Lincoln Center, you will add depth in a field of your choice through a primary concentration, which requires three to five courses. Certain students may pursue more than one of these.
Rose Hill:
Lincoln Center:
Secondary Concentrations
No matter what your chosen major, you can add a secondary concentration as an overlay. It's an additional layer of specificity that sets your business degree apart. These are open to students on both campuses, with one exception noted below, due to the Lincoln Center BS degree itself being in Global Business.
Minors
Gabelli School students can do a minor in the following business disciplines or in any liberal arts subject that Fordham offers:
For curriculum details on Gabelli School minors, please visit the Course Bulletin. In the left-hand navigation, click on Gabelli School of Business, then on Curriculum, and then on Business Minors.