Where are you on the path to a major?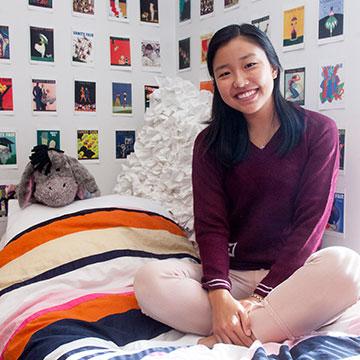 Still exploring
Narrowing it down
Ready to commit
Everyone is at a different stage, and college is the perfect time to explore and discover, a time to sample courses across all disciplines and home in on your interests.
As an Undecided major, you'll get structure and a broad understanding of the world from Fordham's unique Jesuit core curriculum, guidance from advisers who want to help you succeed and thrive, and inspiration from the many opportunities New York City has to offer.
All you need to bring is your overwhelming amount of curiosity.
---
DID YOU KNOW? Students are not required to declare a major until the spring of their sophomore year.
---
The Core Curriculum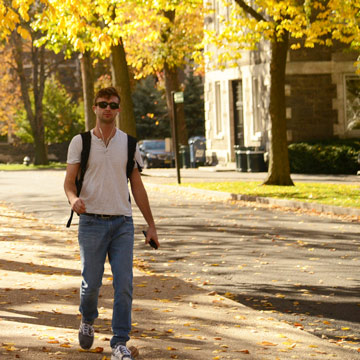 Whether it's the economics of healthcare, the physics of the human body, how that body is represented in art, or how that art is depicted in literature, entering college as an undecided student allows you to investigate all of these topics and more, helping you identify and pursue your own unique passions.
Fordham's core curriculum is a collection of carefully selected courses that serve as the foundation of our liberal arts curriculum and the cornerstone of a Jesuit education. Through the core, you'll see how different disciplines are interconnected in surprising ways.
Sample Courses:
Basic Macroeconomics
Ethics in Business
Films of Moral Struggle
Forensic Science
Greek Art
Health and Disease
Introduction to Asian American Studies
Introduction to International Studies
Introduction to Linguistics
Introduction to the New Testament
Math for Business: Finite or Finite Mathematics
Philosophy of Human Nature
Physical Science: Today's World
Texts and Contexts: Writing New York
Core classes give you time to explore what major works for you. Learn more:
---
DID YOU KNOW? Our academic advisors take very seriously their role in helping you make your choice of major.
---
Support and Advising for Undecided Majors
First-Year Advising
From the moment you arrive on campus, you'll work with your first-year adviser, who will help you navigate the core curriculum, encourage you to select challenging courses, and assess your personal strengths and career goals. Through one-on-one meetings, seminars, and group workshops, they'll guide you toward research and internship opportunities, allow you to explore your passions, and help you transition smoothly into life as a college student and, eventually, into your chosen major.
Specialty Advisers
Fordham also offers specialty advising in the pre-law, pre-health, and education; advising for transfer students; special resources for student-athletes; and tutoring services for most academic departments. Once you're at Fordham, your support network only grows.
---
DID YOU KNOW? Sometimes exploring your passions helps you choose a path in life. See where your passions and our passions align.
---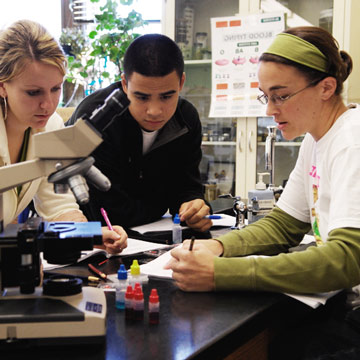 Choosing a Major
Sure, the transition to college can be stressful; but choosing a major doesn't have to be.
By the end of your sophomore year, you'll have completed a significant part of the core curriculum, and—with the help of your adviser—you will declare one of more than 60 majors. Once you've settled on a major, you'll work with a new adviser in your chosen department who will guide you in choosing courses, getting involved on campus, and pursuing the various opportunities within that major. From researching clubs to researching careers, they're there for you.
---
DID YOU KNOW? 50% of Fordham students study abroad and over 80% participate in at least one internship.
---
The Art of the Journey
Exploring your passions and discerning where they intersect with the good you can do in the world is at the heart of a Jesuit education. After you've decided on one of our majors, the next step in your journey will be to deepen your classroom knowledge with experiential learning opportunities such as study abroad and internships. Though you might be undecided at this time, you won't miss out on anything. In fact, you'll be better equipped to commit to the possibilities you'll discover at Fordham.