Terminalfour images are formatted using PXL, which is a program that automatically crops and resizes images for the web.
General Content Image Requirements
Images added to the General content type are not processed with PXL, and will need to meet the following guidelines:
500px width minimum (1000px recommended)
JPG / WebP format
500 KB file size (1 MB maximum)
The following properties can be found in most image editors to help meet the above image requirements:
Save for Web / Export
Image Quality (50-75%, or until file size requirements are met)
Progressive
Select Format (JPG, WebP)
Content Type Aspect Ratios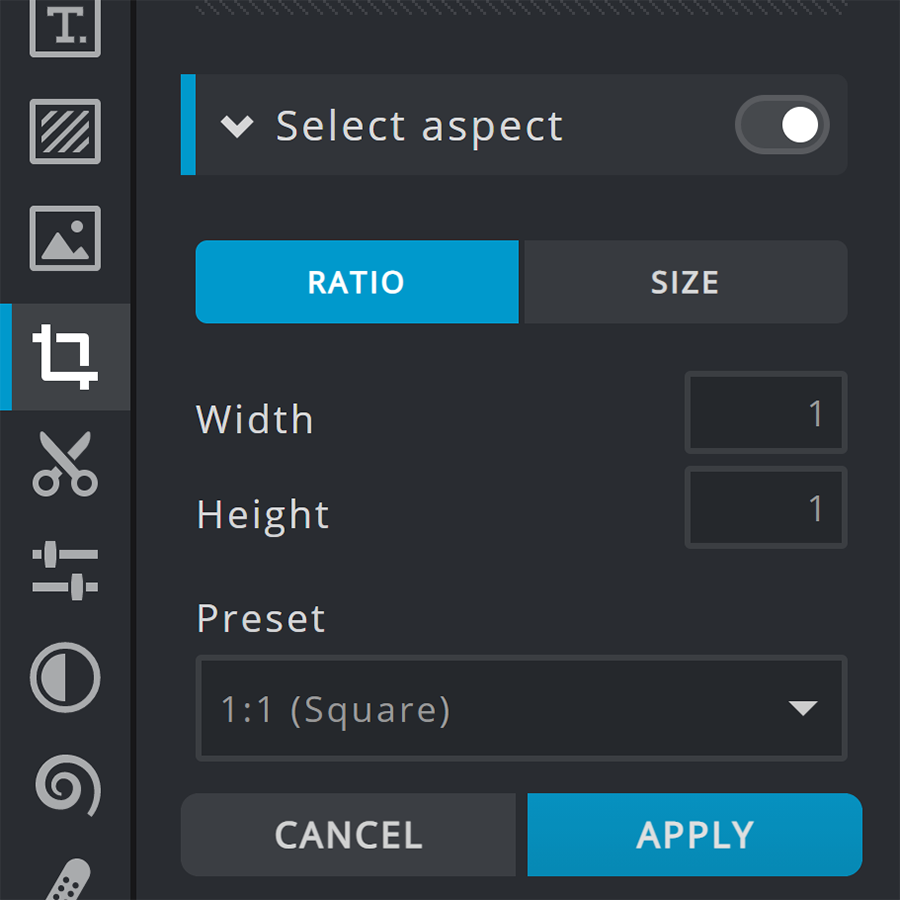 When selecting images, please ensure the image shape (e.g. square vs. rectangle) is similar to the content type you're uploading to. Otherwise, portions of the image may be cropped out undesirably.
If an image you've uploaded is cropped undesirably by PXL, check which aspect ratios are used by that content type below. To crop an image to a specific aspect ratio, your image editor will contain an area where you may define those properties.
The following lists contain each content type's respective aspect ratio, followed by the largest acceptable resolution.
Small Image Content Types
Medium Image Content Types

Large Image Content Types
News Banner for Homepage*
| Inner Element | Aspect Ratio | Max Resolution |
| --- | --- | --- |
| Background | 3:2 | 2000 x 1333 |
| Main Story | 2:1 | 2000 x 1000 |
| Side Stories | 1:1 | 400 x 400 |
*Admins only
Image Focal Points
Focal Points are the areas of an image that draw the user's attention, or contain a primary subject that is relative to the content in the page. Learn more about Image Variants and Aspect Ratio.
---
View PDFs Downloads.