Elizabeth Bloomer Nesvold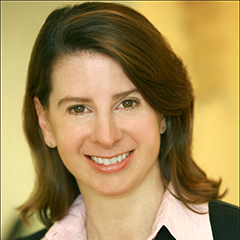 Elizabeth Bloomer Nesvold, GABELLI '95
Elizabeth Bloomer Nesvold has been described as "the most experienced female investment banker specializing in the investment management and securities industry" by Mergers & Acquisitions magazine. She is the founder and managing partner of Silver Lane Advisors, an investment banking boutique that is consistently among the most active M&A advisers in the industry.
Over the past 25-plus years, Nesvold has advised on approximately 170 investment banking engagements involving institutional managers (both traditional and alternative), trust companies, multi-family offices, investment counselors, financial planners, and investment consultants. Past clients include First Republic Bank, Constellation Wealth, Prudential, Evercore, and Old Mutual, among others. Prior to founding Silver Lane, Nesvold spent 15 years at another investment bank, where she co-founded and led the first wealth management M&A advisory group in the industry. She was one of two female partners at the time of her departure, and also served on the operating committee.
A frequent speaker at industry conferences and seminars, Nesvold has also written several articles, including "Who'll Be Left Standing?" and "How to Make Money in Wealth Management" for Trust & Estates, and "How to Sell the Family Business (Without Losing Your Sanity)" for Private Wealth Management. She also co-authored The Art of M&A Valuation (McGraw-Hill, 2015).
Nesvold earned a B.A. in political science with a minor in economics from Binghamton University, and an M.B.A. in finance with high honors from the Gabelli School of Business, Fordham University. She is also a member of Young Presidents' Organization, the Edward L. Rose Conservancy, and 100 Women in Finance. She lives in New York City with her husband and their daughter.