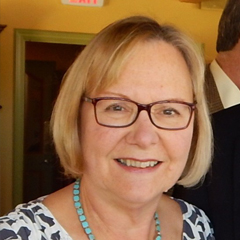 Mary Jane F. McCartney, TMC '69
Mary Jane F. McCartney earned her bachelor's degree in mathematics in 1969 as part of the second graduating class of Fordham University's Thomas More College. After 11 years in various IT and trading posts at Royal Dutch/Shell, she joined Con Edison as its first female director of fuel supply. She held various executive positions at Con Edison, including assistant vice president of environmental affairs, vice president of the Queens division, and ultimately senior vice president of gas operations; in each case she was the first woman to hold the position.
McCartney undertook graduate studies in mathematics and computer science at New York University's Courant Institute of Mathematical Sciences. She earned a certificate in international business at INSEAD University at Fontainebleau, France, in 1996.
Since her retirement in 2009, McCartney has volunteered as a tutor for formerly incarcerated women, teaches CCD at her parish in Middle Village, Queens, and has been a trustee of the New York Hall of Science since 1992. She serves on Fordham University's STEM-promoting Science Council, the Fordham College at Rose Hill Board of Visitors, and Fordham's President's Council Executive Committee.
She and her husband, George McCartney, a graduate of Fordham College at Rose Hill, have endowed three scholarships at Fordham, one for Ailey/Fordham dance majors, another for undergraduate science research, and the third for Fordham's neediest students.