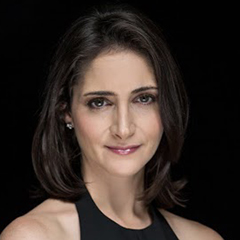 Fionna Sciame Elliot, FCRH '09, LAW '13
After graduating from Fordham College at Rose Hill in 2009 with a degree in communication and media studies and a minor in French, Fionna Sciame Elliot joined Sciame Development, where she worked in acquisitions and sales. She continued there on a part-time basis while studying at Fordham Law, where she focused on alternative dispute resolution and acted as a court-appointed mediator for landlord-tenant and contract dispute cases. She also acquired field-work experience as a facilitator for corporate board meetings. Soon after receiving her J.D. in 2013, she was admitted to practice law in the state of New York.
Elliot continued working with Sciame Development to concentrate on developing and restoring single-family residential properties in New York, Connecticut, and Palm Beach, Florida. After years in the real estate field, she decided to shift gears and return to her family's business roots in construction, as a founding member of Sciame Homes New York. As vice president of communications for Sciame Homes New York, Elliot works alongside her brother and husband to help translate Sciame Construction's 43-year history and proven track record of excellence to the residential and custom home arena. From new residential construction to interior renovations, she works closely with clients, architects, and designers to ensure a pristinely executed place to call home.
Prior to joining the Sciame firm, Elliot worked in public relations for Elizabeth Arden in London and the Fox Business Network. In 2011, she traveled to Rwanda to help raise money to fund the development of a mental health clinic for survivors of genocide. She serves as a member of Fordham's President's Council with her husband, Michael (a graduate of the M.B.A. program at Fordham's Gabelli School of Business), and has two children, Fitz and Pippa.