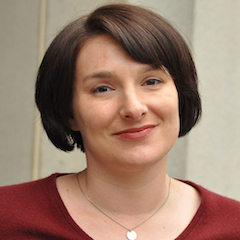 Associate Professor
Bio:
Professor Fountain is Principal Investigator of a large, NIH-funded, interdisciplinary project studying the social determinants and consequences of the recent rapid rise in autism diagnoses. Most recently, she has investigated the link between assisted reproductive technology and autism risk. She teaches a course on the Sociology of Health and Illness.
Publications:
Mootoo, Candace, Christine Fountain & Andrew Rasmussen. 2019. "Formative Psychosocial Evaluation Using Dynamic Networks: Trauma, Stressors, and Distress among Darfur Refugees Living in Chad." Conflict and Health 13:30. https://doi.org/10.1186/s13031-019-0212-2.
Jayawickreme, Nuwan, Candace Mootoo, Christine Fountain, Andrew Rasmussen, Eranda Jayawickreme, Rebecca F Bertuccio. 2017. "Post-Conflict Struggles as Networks of Problems: A Network Analysis of Trauma, Daily Stressors and Psychological Distress Among Sri Lankan War Survivors." Social Science and Medicine 190 (2017): 119-132.
Fountain, Christine, Yujia Zhang, Dmitry M. Kissin, Laura A. Schieve, Denise J. Jamieson, Catherine Rice, Peter Bearman. 2015. "Association Between ART Conception and Autism in California 1997-2007." American Journal of Public Health 105(5): 963-71.