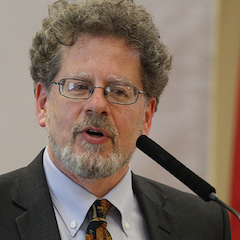 Professor
Bio:
Leonard Cassuto has been teaching and writing about disability since Rosemarie Garland-Thomson lighted his path into the field more than twenty years ago. His most recent piece is the entry on the keyword; Freak, which appeared in the collection Keywords in Disability Studies in 2015.
Publications:
"Freak," in Keywords for Disability Studies, ed. Rachel Adams, Benjamin Reiss, and David Serlin (NYU Press, 2015), 85-88.
"Disability Studies 2.0." American Literary History 22.1 (Spring, 2010), 218-231.
"A Conversation with Oliver Sacks." The Barnes and Noble Review, 10/25/10.